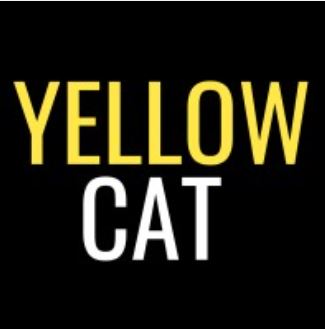 21st March 2023
In case you missed it, we launched 6CATS APPROVED last year – our very own compliance audit and recognised accreditation for recruitment agencies.
In our latest round of interviews with those who have been given the APPROVED seal of approval, we spoke to Jonny Breeze, Founder & Director and Anca-Diana Avram, Talent Manager at Yellow Cat Recruitment to learn more about what the accreditation has done for their business.
What does this accreditation mean to Yellow Cat Recruitment?
Jonny: It's hugely beneficial for all parties concerned. Put yourself in the shoes of freelancers and contractors who are based across a range of locations in Europe and it's clear where this quality mark matters. Compliance is incredibly complex for international contractors and they want to be reassured that they can trust us with their personal details, compliant payments and more. This accreditation gives them that added security and trust.
Anca: It was very important from a talent point of view that our contractors are not only represented by Yellow Cat Recruitment, but they also know that a company with the reputation of 6CATSPRO looks after our compliance. The accreditation allows us to reassure existing and new clients that due to our partnership with 6CATSPRO, all aspects of compliance and payments will be dealt with quickly and efficiently. It's a huge vote of confidence for everyone involved.
How will it help with your growth plans in the non-UK market?
Jonny: As mentioned, this accreditation will reassure our clients and prospects that we are 100% compliant and have been audited by a knowledgeable third party, which means that we'll be able to engage with more businesses. It's a recognition for us as a recruitment consultancy that can deliver solutions, not just in the UK, but also internationally. It's a nice stamp of authority that says we've been audited and can work securely across Europe. This will differentiate us from our competitors, enable us to elevate our brand and help us to continue to grow internationally.
Anca: It's going to make it so much easier for us when we bring in new clients, in terms of explaining to them all the compliance steps necessary. One of the key benefits for our multinational clients is that they can have added peace of mind that their supply chain is compliant, especially when engaging with remote workers across Europe. It gives them that comfort blanket to know that everyone is fully compliant and enables us to expand our capabilities and source talent across borders.
What made you decide to partner with 6CATS?
Jonny: We explored several different options and spoke to other competitors in the sector. Apart from the reputation of the brand, and the fact that 6CATS is a trusted member of The Recruitment Network (TRN), it felt right from the start. We found them the easiest to understand, they were more straightforward and they demonstrated the had both the knowledge and capabilities to support us. We were also a good fit in terms of our size and they were able to accommodate what we needed as a growing recruitment consultancy. Here we are still working together over two years since our initial conversation and I can't fault them.
Anca: The people at 6CATS are fantastic, so helpful and efficient, always very responsive on email or ready to take a call to explain things if we don't understand anything. They are very friendly and personable and always take the time to explain the different rules in each country so we have all the information we need. They always try to find a resolution if say there's an issue with a freelancer. But equally they will tell us when we can't work with an individual at this present time because their documentation and insurances aren't in order. And they will deal with all the communication with the contractor too.
What would you say to others thinking about 6CATSPRO accreditation?
Jonny: It's a real game changer. This level of transparency and visibility demonstrates that we're accountable for our processes and that we conduct our business in an ethical and compliant way globally. It raises the standards and reputation of us and our industry. Our commitment to compliance is very important to us – we were also audited by the UK's Employment Agency Standards Inspectorate (EAS) in 2022.
Anca: We're delighted to have earnt this accreditation, which we feel will add enormous value for all parties and everyone concerned. We know we can deliver a really good service for clients in Europe and this gives that level of reassurance for anyone we work with. It not only shows that we adhere to recruitment compliance best practice but also proves that we offer a best-in-class service. Any client or candidate who deals with us knows and understands that we're acting in their best interests.
If you would like to speak to us about securing 6CATS APPROVED accreditation for your agency, get in contact here.
6CATSPRO is part of WorkwellTM Group
To read more of our blogs click here
And follow us on LinkedIn