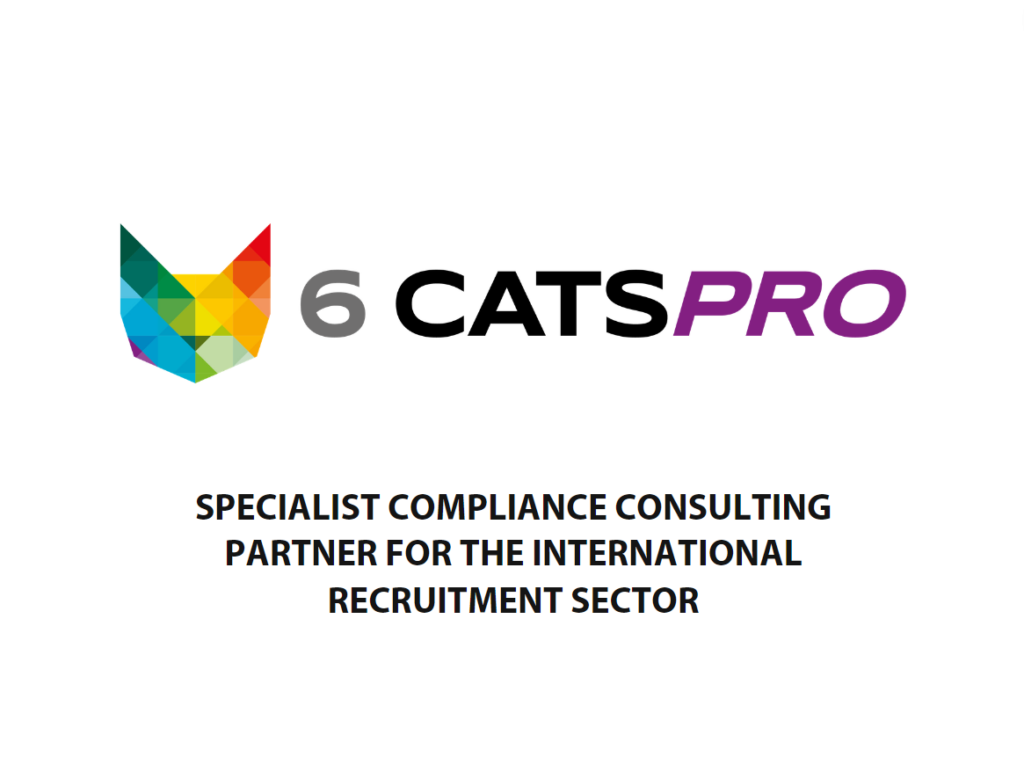 26th April 2023
As an organisation with so much experience understanding and navigating the highly complex world of international tax and contractor management, we recognised that there was also a space in the market – and significant demand from agencies – for an offer that could aid recruiters placing talent overseas.
That's why we launched 6CATSPRO in August 2018, with the aim of working with recruitment businesses, that are serious about compliance and operating in a legal way, and providing them with access to a wide portfolio of compliance consulting products.
Since that point we've worked with numerous firms and helped them to understanding the minutiae of international legislation in order to place specialists in countries across the world. We recognise that no two firms or solutions are identical, and that some recruitment businesses want to manage some aspects of contractor compliance in-house, need assistance developing processes or need specialist training to be provided to various teams within their businesses.
Our team has a wealth of knowledge and an ability to provide all of these services and more as well as possessing vast experience and networks in the international contractor management sector. These connections have led to us developing a wide-reaching team of country partners, lawyers, accountants and compliance advisors across the world for our recruitment business clients to benefit from.
As anyone that's attempted to place talent overseas will know, international compliance expertise is a niche skill and engaging lawyers and accountants for advice often results in excessive costs, and no clear picture of what is actually workable from a commercial compliance perspective and whether it will keep your firm on the right side of the law. Here at 6CATSPRO, we are able to offer commercial, practical and industry specific advice and support to the recruitment industry.
We have experienced rapid organic growth since launching nearly five years ago, with a variety of recruitment agencies of all shapes and sizes, and from different sectors, seeing value in engaging us for specific complex compliance consultancy projects, retaining our services either in conjunction with existing internal compliance and legal resources or as an entirely outsourced service solution. We've also launched our new specialist accreditation 6CATS APPROVED – we'll provide more information about how it can provide recruitment firms with a full audit of contractor books and a route map to fix any issues to ensure full compliance across 80+ countries in the coming weeks.
You can see a full list of our services here but these are based around four pillars (training, contract management, strategy and risk management) and include aspects like ad-hoc compliance consulting, workshops and training, in-depth contractor compliance health checks, the development of in-house compliance processes and much more. These options can directly benefit firms placing contract specialists overseas with these firms also benefitting from a better understanding of how compliance really works, a greater visibility of your focus on legality within your business and direct access to our specialist 6CATS compliance team.
When considering the potential costs and complexities of engaging a legal firm, and the risks on offer for breaking the law it's only right to ensure that your organisation places compliance at the top of its priority list. In recent years we have seen governments around the world look to balance economic pressures by placing more pressure on individuals and businesses that they suspect to be breaking tax laws. In fact, there's probably never been a worse time to attempt to defraud tax authorities, and you only need to take one look at our blogs to see that size, reputation, scale or wealth of your organisation will make no difference to international regulatory bodies. If you place talent overseas and are in doubt about your ability to navigate these highly complex fields, then speak to 6CATSPRO to reduce any potential risk.
6CATSPRO is part of WorkwellTM Group
Follow us on LinkedIn
Read some of our blogs