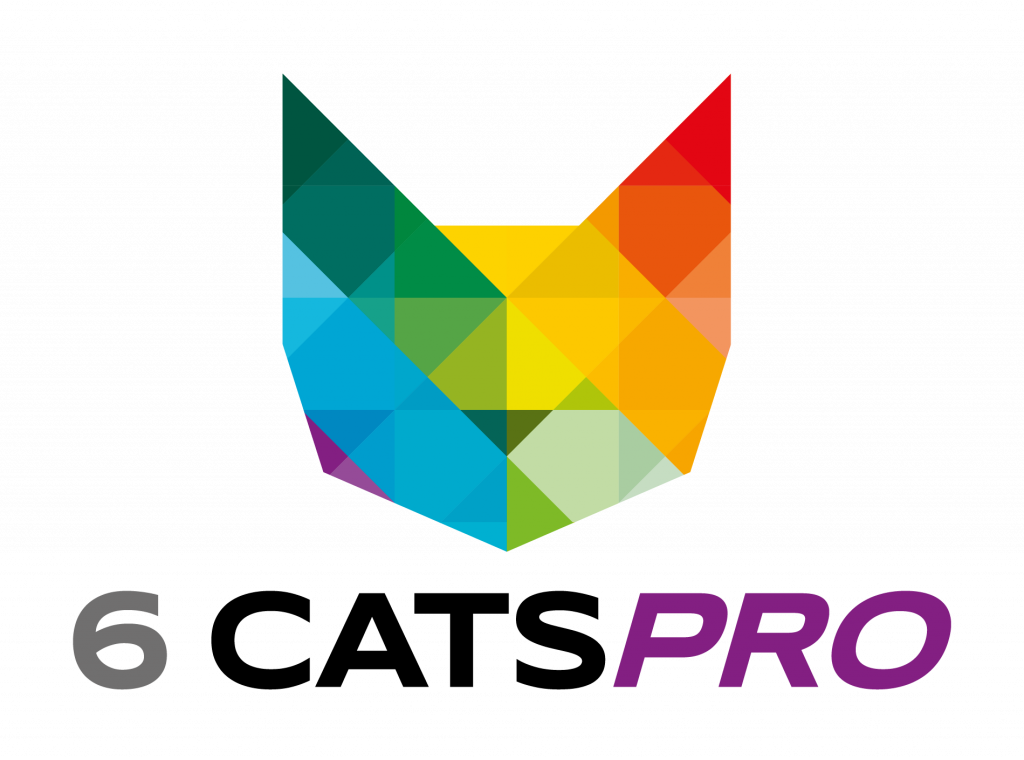 3rd August 2022
Those staffing companies who have worked with us before know first hand how we help recruitment agencies expanding into international markets ensure they're operating compliantly. But for those of you who haven't worked with us before, he's an insight into how we could help your firm.
Where it all began
Our Founder, Michelle Reilly, and Managing Director, Jonathan Clarke, have worked together for a number of years through 6CATS International – a specialist in contractor compliance. However, while the 6CATS International team provides outsourced solutions, the team recognised a gap in the market: providing a consulting service to those recruitment businesses that are serious about compliance.
Recognising the need to equip firms with the right strategic, training and retained solutions, 6CATSPRO was launched in August 2018. Under this new brand, we began delivering services to recruitment businesses under four key pillars.
Pillar One: Training
There's a wealth of staffing firms that already have in-house resources to manage contractor pay and compliance (or external, on-the-ground suppliers). However, one of the challenges of running these solutions in-house is the need to stay up-to-date with the latest compliance developments. And for businesses that are just beginning to develop their own teams or upskill their recruiters to better drive compliance, it can be difficult to know where to start.
In order to help recruitment agencies be more compliant, we deliver bespoke training and workshops tailored to the specific needs of the business, sharing our breadth of global compliance knowledge. Through this training programme, we provide:
Specific training and upskilling for compliance and legal teams that have limited global experience or will be required to support the expansion into new countries in the future.
Flexible sessions to suit the needs of the business, with training delivered either on-site or remotely. All sessions are documented and available on the client portal so the team can access information time and again when a refresher is needed.
A training plan to ensure sales and compliance teams can continue with their day-to-day activities without disruption during the programme.
Content that is tailored specifically for the recruitment sector.
Pillar Two: Contract management
Compliant contractor management isn't easy and with legislative requirements constantly evolving, it can be difficult to stay on top of what's required to keep your business risk-free. On a global scale, nuances in compliance demands adds further complexity for recruiters, but the risk often flows down the supply chain to staffing companies, so non-compliance simply isn't an option.
With more recruitment agencies looking at a global approach to their contract desks, the risks to the business increase. It's simply not viable to take UK terms and tweak them for international assignments. Doing so will result in contract management programmes that aren't fit for purpose and exposes the agency to a risk of fines or prosecution. Perhaps more importantly, though, there is no simple 'one-size-fits-all' solution. Compliance needs to be tailored to the country of work, a contractor's home location and much more.
In order to help firms navigate this complexity, we offer contractual reviews, template assessments and a review of terms for both existing contracts and potential new markets. Working alongside existing teams we ensure the right processes are engaged internally to manage a compliant contract placement, including compliance packs and templates for contractor on-boarding and vetting.
Pillar Three: Strategy
With more firms looking at international expansion, the 6CATSPRO team are able to use their extensive knowledge of international compliance to support the development of a global strategy. Our experts are well placed to advise on the risk versus reward ratio of new markets, helping recruiters accurately assess which locations will yield the best results and what resources are needed to support this growth.
As part of our strategy sessions with boards, we divulge the true extent of our knowledge, showcasing any learning lessons that businesses can expect to come across, helping agencies avoid the usual pitfalls and barriers of international expansion.
For UK firms, the introduction of the Criminal Finances Act (CFA17) of 2017, put the burden of non-compliance squarely on their shoulders if any part of the contractual supply chain touches UK soil (metaphorically of course). As part of our strategy solutions, we provide CFA17 training that is available to staff at every level to ensure the recruitment business can not only drive compliance, but also demonstrate due diligence should an investigation ensue.
Pillar Four: Risk management
As demand for contract professionals grows, many staffing firms have increased their support in this field. For those agencies that have grown or changed their solutions, it is advisable to regularly audit current processes to ensure nothing slips through the gap. It can be easy to settle into routines, but this can lead to elements of compliance and procedures slipping.
We offer a robust Contractor Audit service to help agencies better recognise where the risk lies in the business and help in-house teams review contractor books for any compliance red flags. This includes a supplier review on an international scale to pinpoint where third party non-compliance could put your firm at risk, where preferred supplier lists (PSLs) aren't fit for purpose and what should be audited and when in the supply chain. This service is particularly critical to firms that have used umbrella services in the UK and are looking to expand overseas. There is no global umbrella solution and agencies that are sold this solution will be at risk of non-compliance.
Retained services
While recruitment businesses can tap into each of the four pillars above as needed, we also offer a retained service which provides a robust, outsourced compliance solution and support for agencies. We fully recognise that having the staff in-house to manage global contractor management solutions comes at a cost and requires regular training of individuals and re-hiring when staff move on.
Under our retained services, firms can outsource elements of the international scope to 6CATSPRO while also tapping into ad hoc guidance and advice. This solution is fully bespoke to the staffing company itself and the territories it operates in. With a retained option, businesses can access compliance training, advice, support, workshops and development plans and much more.
Global solutions for recruitment agencies
6CATSPRO works solely with staffing firms, making our solutions 100% relevant to agencies looking to be global leaders in contractor recruitment. Contact the team today to find out more.
6CATSPRO is part of WorkwellTM Group