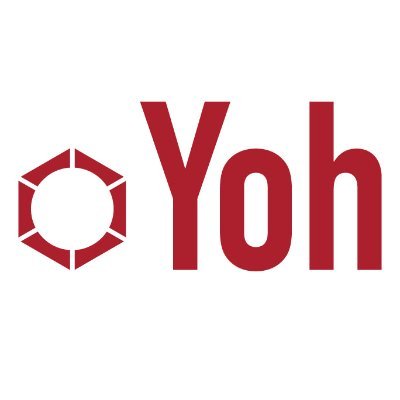 31st January 2023
6CATS APPROVED: Q&A with Simon Claridge, Managing Director of European Operations at Yoh
For agencies placing contractors overseas, it's never been more challenging to remain compliant with the dizzying array of seemingly ever-changing legislation in countries around the world. With major fines and potentially even prison sentences for directors of agencies placing non-compliant talent, it's simply not worth taking the risk. This challenging market is exactly why we launched 6CATSPRO and 6CATS APPROVED, our compliance seal of approval.
For our latest blog, we spoke to Simon Claridge, Managing Director of European Operations at Yoh, the specialist technology agency, to find out why 6CATS APPROVED accreditation is important to the business.
Can you tell us a bit more about Yoh, its history and future plans?
SC: While the recruitment arm of Yoh has been operating since 1940, our parent company has actually been in place for over 120 years now. I personally joined the firm with the goal of growing our existing footprint in Europe. After Brexit, we didn't really know what the market would hold, but we knew we needed a solution to be able to work compliantly with customers in Europe in terms of invoicing, remaining compliant with domestic legislation, tax, payroll, contracts and more. We had a local office in Germany but the business stretched out to Scandinavia, Italy and Benelux, outside of our on-the-ground knowledge zone. That meant that in order to move into these new countries we needed an inhouse solution to remain compliant, which is where 6CATSPRO stepped in. Our initial intention was to set up physical bases in each country once we had reached a certain stage, but then Covid came around and no wanted an office anymore – at least not to the same extent. This meant our strategy shifted and now that we're more remote, 6CATS have become even more important; they give us the metaphorical 'boots on the ground', provide local expertise and truly understand compliance in the jurisdictions in which we're operating.
How did you first come across 6CATSPRO?
SC: We were looking for firms in the compliance and payroll space as we were having challenges with unfamiliar legislation, and needed a better understanding of the regulatory markets in the countries we were operating in. The relationship initially developed from 6CATS's reputation in the marketplace and after an initial meeting we were offered the PRO solution, which we were unaware of beforehand and ultimately was the icing on the cake from our side.
Our parent company is naturally risk-averse and we had to show our legal counsel in the US that we were remaining compliant when breaking into new jurisdictions, which our relationships with 6CATSPRO enabled us to do. The counsel team even flew over to meet Jon Clarke and were very impressed with the contract checking, compliance and tax services and their review of processes and third parties. This meant that we were free to go on and do business; without 6CATS there would have been significant hold ups and we may not have been able to operate in the new countries that we were looking to do business in.
At that time, we were reinventing the wheel every time we placed a person, rather than having streamlined processes in place, but Jon and the team made us more efficient and removed the fear barrier for our management. Our parent company has been running for 120 years for a reason and that avoidance of any sort of risk is a key factor behind that longevity – so 6CATSPRO have been an ideal partner.
What does 6CATS APPROVED accreditation mean to Yoh?
SC: Customers are demanding a lot more of us as an agency as they too are aware of the risks of breaking tax regulations in other countries, so they want us to prove that we are operating compliantly. As I said, we are a risk-averse organisation and wouldn't accept work unless we could guarantee absolute compliance. There's no room for risk, we don't operate in any grey spaces or marginal areas and we follow the law. We've turned away business if we don't feel we can offer a compliant solution. The accreditation truly matters to us, it's aligned to Yoh as a business and highlights how we want to be seen by customers and clients. We don't want to be exposed to any risk, we don't want our clients to worry about it and we don't want the professionals we work with to be concerned about their regulatory status. They want that level of trust, and that's what the accreditation gives us. It's also an important statement to our parent business and owners in the US as it shows we have an organisation checking over and auditing us.
Why should others become accredited?
SC: Recruitment agencies are moving into a new world, and we all have to ensure we take ownership of compliance processes for our customers. Globally, governments around the world are going to be ramping up their tax regulations in an attempt to balance out economies, which makes for a more complex market. There are also so many more working, employment and contract models and solutions now that you have to be truly engaged to remain compliant. The accreditation ensures that we do that and also shows to customers that they're not at risk, which is what many firms are worrying about at the moment.
What do you like the most about working with 6CATS?
SC: I'd say there's four key areas that we get the greatest value from 6CATSPRO. The training available is particularly valuable. The workshops we're provided with are extremely helpful and ensure that our consultants are speaking with true knowledge about different compliance requirements. They understand and speak the same language as us which means that we can talk with accuracy to our clients which gives them immediate confidence. They also provide us with significant help with our contract management. 6CATS work at pace and review master agreements for all the countries in which we operate meaning that we remain compliant across Europe. The contractor audit service is also hugely beneficial for us and ensures that our models are set up properly, which we can show to clients. And finally, the ongoing support we receive is absolutely vital. Having a retainer in place means we have year-round confidence, which is invaluable to both the way we work and our parent organisation.
If you would like to speak to us about securing 6CATS APPROVED accreditation for your agency, get in contact here.
To read more of our blogs click here
And follow us on LinkedIn