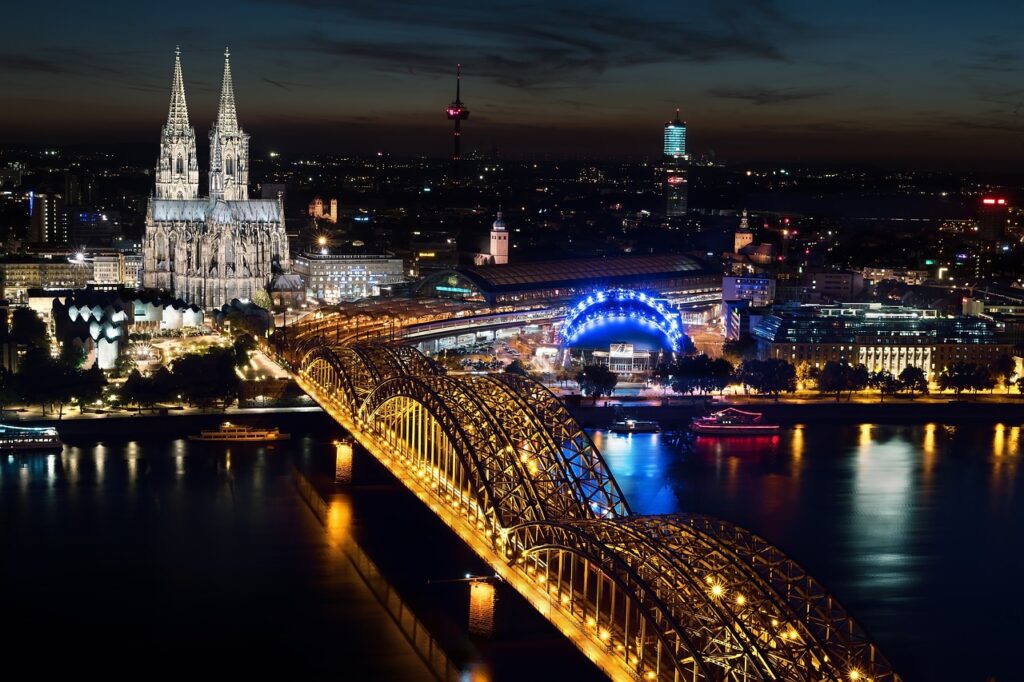 22nd October 2023
With the annual Oktoberfest festival just over, you could forgive recruitment businesses placing contractors for raising a glass or two. Despite the economic challenges, the demand for specialist contractors in Germany remains buoyant, fuelled by acute skills shortages across a number of industry sectors. For now, though, in the first of two pieces on Germany, we look at the key tax compliance and other legal requirements that recruiters must be aware of. Failure to comply can land you in hot water with German tax authorities, so read on and stay on the right side of the law!
As wages rise faster than the rate of inflation, higher rates make Germany a prime destination for contractors and a lucrative location for the recruitment firms placing them. Historically, the EU's largest economy has always relied on a strong market for contractors and this is set to continue, especially as global economic indicators begin to improve during the course of 2023 and beyond. But each country as we know has its own rules and regulations when it comes to the tax treatment of contractors so recruiters must be on red alert to ensure that their contractors are compliant.
Contracting in Germany
The first thing to be aware of is the Arbeitnehmerüberlassung (which translates as temporary employment), known as the 'AÜG'. This is a mandatory licence that recruitment companies need if they engage with contractors to provide services to a third party or end client. As far as German law is concerned, this enables the recruitment business or umbrella company to 'lease' the contractor so that the end client does not have to employ the individual (avoiding significant costs such as national insurance and pension contributions). Without an AÜG licence, you are contravening German law.
Clearly, if your recruitment business doesn't have an AÜG licence, then you have to work with a company that does, typically an umbrella company or payroll provider. There are a number of regulations that need to be met in order to obtain the licence, which is why many opt to partner with a trusted Employer of Record (EOR) or Professional Employer Organisations (PEO). And you've guessed it, these business entities must hold an AÜG! The licence itself needs to be renewed every year and a contractor can only stay with the same end client for up to a maximum 18-month term.
On that last point, there had previously been no restriction on the duration of the contract, that is until April 2017. The subsequent changes now require the contractor to be taken on permanently after the 18-month period although they can resume on a contract basis after a three-month hiatus. Previously, employers had benefited from being able to engage with contractors for an unlimited time period. The law protects against 'disguised' employment in much the same way as IR35 in the UK with contractors in Germany deemed to be permanent employees after the 18-month period.
Contractor compliance in Germany
The risks for any recruitment business caught 'leasing' workers without an AÜG licence can be severe with fines of up to €500,000 and even more serious penalties such as imprisonment. There are other complications too, especially for UK or non-EU recruitment businesses who don't have a local business registered in Germany. Quite apart from not allowing such companies onto preferred supplier lists (PSLs), you also need an EU entity to qualify for an AÜG licence. UK-only based agencies looking to place contractors in Germany will need to partner with an AÜG registered provider.
Clearly, there are many benefits for organisations in Germany being able to hire contractors, not least the flexibility and agility that this affords to fulfil their short-term business requirements. They are also spared hiring and onboarding costs, which can be considerable. Therefore, partnering with a recruitment business that meets all compliance requirements (or with an EOR or PEO that does) makes perfect sense. That said, those working under AÜG contracts are protected and legally entitled to equal treatment regarding pay, financial allowances and working conditions for example.
There you have it, the whys and the wherefores of the AÜG licence, which covers temporary employment in Germany. Securing this licence can however be highly complex and time-consuming, which is why you might want to consider the alternative options mentioned. It is an absolute must-have that will enable your recruitment business to embark on leasing labour activities with end clients in Germany, safe in the knowledge that you (and your contractors) are operating compliantly.
If you need guidance and advice about AÜG licences and all other contractor compliance matters regarding the placement of contractors in Germany, talk to our 6CATSPRO experts today!

6CATSPRO is part of WorkwellTM Group
To read more of our blogs click here
And follow us on LinkedIn