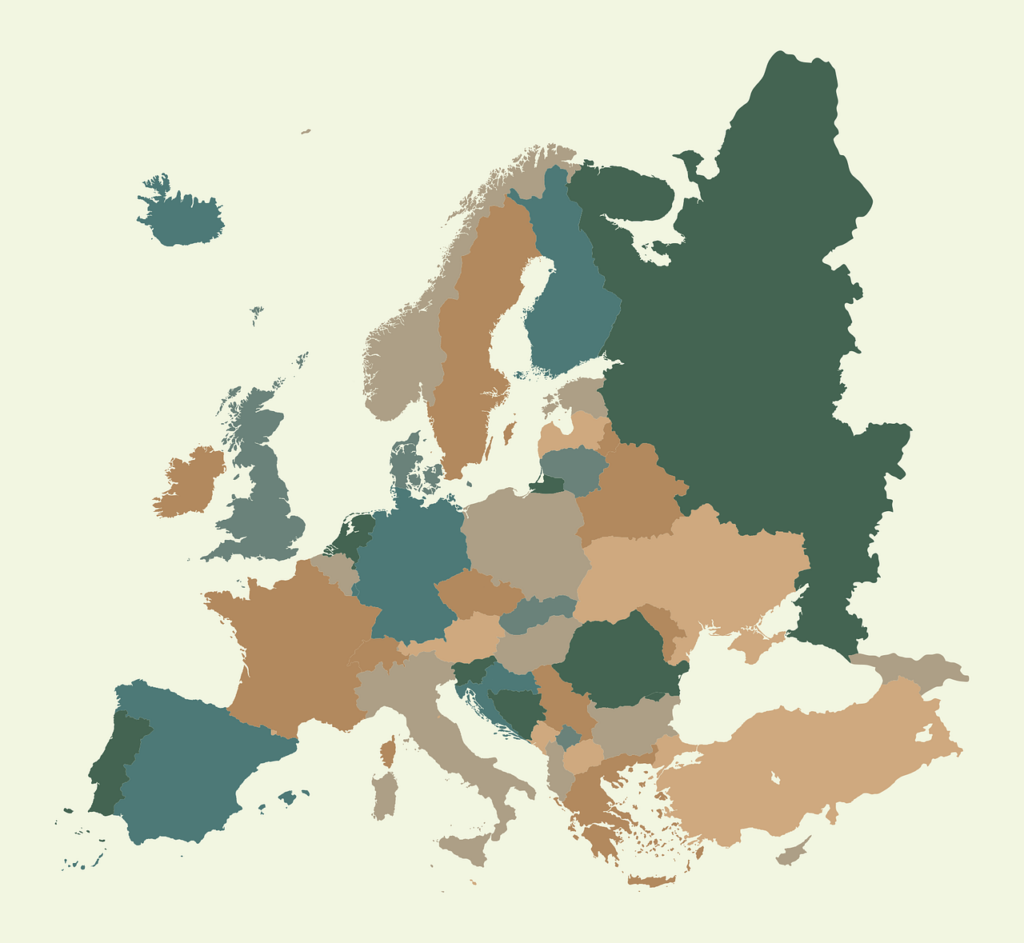 20th September 2023
This time our focus switches to the most in-demand skills being sought by employers in five very different economies around the world. Given the severe skill shortages faced across many sectors in these territories, there are many opportunities for suitably skilled contractors looking to work overseas. But as always, recruitment businesses operating in these industries must tread with due caution and remain tax compliant at all times to avoid stiff financial penalties or worse. There are plenty of jobs out there for contractors in 2023, with recruitment agencies set to reap the benefits.
The one country that perhaps wouldn't be the most obvious candidate for a skills shortage problem is none other than Europe's biggest economy. Yet Germany has been struggling so much with talent woes that the government has been looking at ways to change its immigration rules to make it easier for non-EU nationals to come and work in the country. Among the changes to facilitate the arrival of highly qualified workers in particular include a more simplified process to recognise foreign qualifications as well as the ability for jobseekers to enter the country even without a prior job offer.
So what are the most sought-after skills that the German economy most needs? The 'Make it in Germany' website, the official government portal for qualified professionals, lists a number of different sectors struggling to find suitably skilled talent. Most notably, those from a Science, Technology, Engineering or Mathematics (STEM) background with industry experience in areas such as environmental engineering, renewable energy, AI, software development, data science, and pharmaceutics are highly prized. And there are thousands of green jobs that need filling too!
The Spanish economy, Europe's fourth biggest, is also grappling with severe talent shortages. It did however encouragingly grow by 0.4% during the second quarter of 2023, buoyed by foreign tourism. Nonetheless, the country faces crippling skills gaps, particularly in digital technology and IT-related disciplines such as AI, cybersecurity, software development, cloud systems and DevOps. The LinkedIn rankings also reveal that organisations are on the hunt for logistics and customer relationship experts with sales and business development managers also on their hit list.
Such is the requirement for tech talent that the Spanish government approved its digital nomad visa at the end of 2022. Valid for 12 months, but renewable for a further two up to a total of five years, it grants foreign workers favourable tax treatment. To qualify, individuals must however meet a number of conditions, for example, they must be able to demonstrate their industry expertise (a minimum of three years' work experience and relevant academic qualifications) as well as holding a contract with a foreign company. The visa also extends to family members and children under 18.
Tech, AI and cyber skills on the rise globally   
LinkedIn's 'Jobs on the Rise' data for 2023 makes for interesting reading in the case of India, with two of the top five most in-demand skills being for recruiters. Yes, healthcare recruiters (2) and talent acquisition partners (5) were both in high demand, which is not surprising given the talent attraction challenges facing local companies. The top spot went to category associates, who create product categories and execute product plans, with customer success associates in third place. Sales and business development skills were also in high demand with drone pilots making it to 14th place!
Skilled cybersecurity professionals are also extremely sought after in the world's seventh-largest country. A survey by TeamLease Digital, 'Cybersecurity: Securing India's Digital Frontier', found that although the country had 40,000 cyber jobs, only 70% of those roles were filled. And with Indian organisations subjected to a staggering 2,000 attacks weekly during the first quarter of 2023 (a year-on-year increase of 18%), cyber skills are critical in combating national security threats. Healthcare, manufacturing, retail, financial services and public services were the most attacked sectors.
An ageing workforce, strict immigration rules and a lack of investment in training and learning are just some of the factors behind Australia's skills deficit. Indeed, much like the situation in India, the Australian Information Industry Association (AIIA)'s 'Digital State of the Nation' survey in 2023 found that cybersecurity and AI skills were the hardest to source. But there were also worrying gaps in other tech disciplines such as big data, business analysis, cloud and applications development. Almost half of businesses (44%) said that skill shortages were the biggest handicap to growth.
As well as IT and tech-related disciplines, the talent pains are far more widespread, hurting many other sectors in Australia, such as healthcare, hospitality, construction and civil engineering. The shortage of nurses is a huge concern for an already under-pressure healthcare system that is impacted by acute shortages of aged and disabled carers. The dearth of teachers too is at tipping point with many considering leaving the profession due to workload pressures and the cost of living crisis. Machine learning and AI engineers are also hugely in demand, as are sustainability managers.
Despite soaring public debt and a low labour market participation, Belgium also has plenty to offer global contractors, not least a high standard of living and access to quality healthcare. The three main regions of Brussels, Wallonia (predominantly French-speaking) and Flanders are however suffering due to skills gaps. If you take the capital, you will find job vacancies across many key industry sectors and specialist areas such as finance, IT, engineering, architecture and teaching. But other in-demand roles include nurses, lab technicians, construction site workers and tradespeople.
Recruitment agencies placing specialist, skilled contractors in these sectors and countries must ensure that they are tax compliant. If you have any contractor compliance or other legal or immigration questions in the countries in which you are operating, our 6CATSPRO are here to help!

6CATSPRO is part of WorkwellTM Group
To read more of our blogs click here
And follow us on LinkedIn