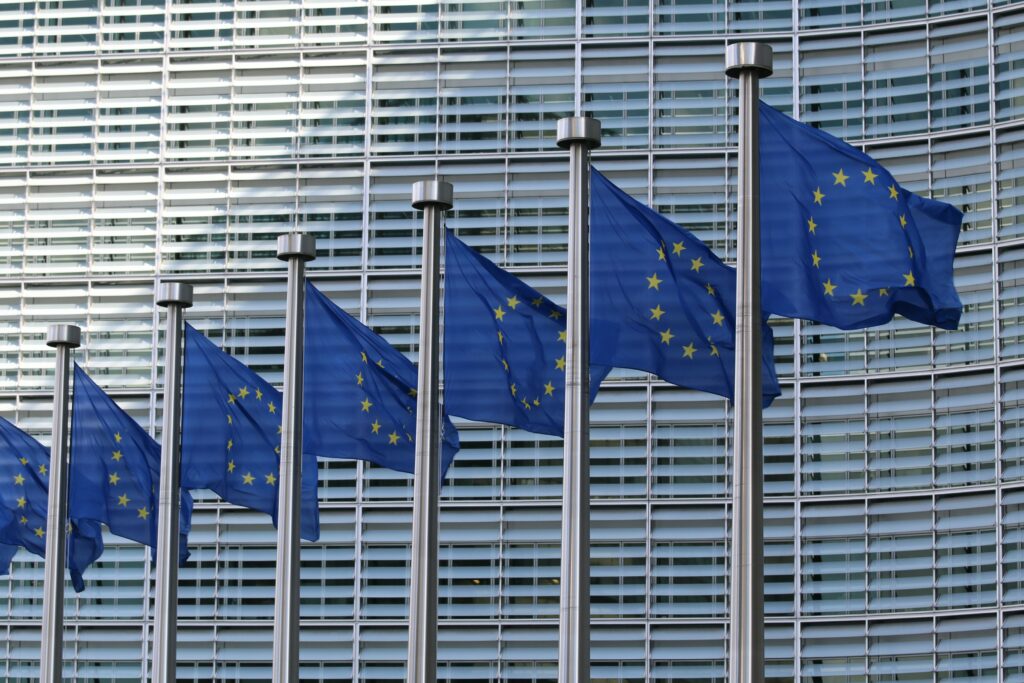 18th January 2022
Any staffing professional with experience in recruiting international contractors will tell you that operating across country borders can be challenging at times. However, since the emergence of Covid, keeping abreast of travel restrictions as well as testing and quarantine requirements for all the destinations you are placing contractors and employees in can seem like a full-time job in itself.
Here's a round-up of the latest changes to EU Covid travel restrictions for those hiring internationally:
Ireland withdraws testing requirement for vaccinated travellers
In January 2022, the Irish Department of Health confirmed that travellers who have been fully vaccinated against the Covid-19 disease will no longer be required to present a negative PCR or rapid antigen test when reaching Ireland. Unvaccinated travellers who plan to travel to Ireland will still be required to present a negative PCR test result taken within 72 hours before their arrival.
In addition, Irish authorities have announced that starting from February 1st, vaccination certificates will be considered valid only if the vaccination process has been completed within the last nine months, following a recommendation from the EU Commission.
Entry quarantine in Norway
Norway recently removed the last country from its 'safe travel list', meaning that all unvaccinated entrants must undergo entry quarantine for ten days after arrival. The quarantine period can be shortened if a negative PCR test is taken no earlier than three days after arrival. The requirement does not apply to fully vaccinated travellers, those who have been ill with Covid-19 in the last six months, and children under the age of 18.
Countries added to Germany's 'high risk' list
The German agency for disease prevention and control, the Robert Koch Institute, has announced that another 35 counties have been added to the counties 'high risk' list, after 39 were added in early January 2022. Contractor hotspots including the UAE and Sweden as well as the UK are all classed as high risk.
Travellers from countries categorized as high-risk are subject to additional travel restrictions. Everyone is obliged to register at einreiseanmeldung.de and carry the confirmation with them when entering Germany. In addition, all travellers from high-risk areas aged six or over must present a negative test result or proof of vaccination or recovery in order to be eligible to enter the country.
If you're not fully vaccinated you may only enter Germany from the UK if you are a German citizen; the spouse/partner/child under 18 of a German citizen; a resident of Germany; the spouse/partner/child under 18 of a resident of Germany; serve in an important role; or have an urgent need to travel. Travellers who are not fully vaccinated and do not meet one of the exemptions outlined above may not currently enter Germany from the UK.
Unvaccinated travellers who spent time in a risk area must make their way directly to their home upon arrival and remain isolated there for a period of ten days. The quarantine can be ended once the travellers update their proof of vaccination or recovery at einreiseanmeldung.de. If the proof is uploaded before reaching Germany, no quarantine is needed. However, those entering Germany on the basis of a Covid-19 test cannot end quarantine earlier than on the fifth day of isolation, when they should test again. They can only leave quarantine after the negative test results are out and updated on the site.
Germany lowers the salary requirements for its EU Blue Card
Germany has also lowered its salary threshold for skilled workers this year, dropping the minimum annual gross salary requirement for a German EU Blue Card to €56,400. In 2022 a reduced minimum annual gross salary of €43,992 applies to employment in the 'shortage' occupational fields of mathematics, computer science, the natural sciences, engineering and human medicine (not including dentistry). The EU Blue Card is a document that permits its holder to move to the issuing EU country and work there for several years. It is issued to skilled workers only, who have a university degree and a job offer with a minimum salary of which the required threshold changes annually.
The EU Blue Card is not the only way through which skilled workers can move to Germany. Since March 1st 2020, Germany now issues visas to qualified specialists and trainees from third countries under its new Skilled Workers Immigration Act. Through the act, the country intends to fill vacant positions for which there is a lack of skilled German and EU workers.
France loosens entry rules for UK travellers
Since the 14th of January 2022, travellers from the United Kingdom are no longer banned from entering France. All UK travellers who have been fully vaccinated can now enter France without having to provide a 'compelling reason' for their trip. All travellers who reach France from the United Kingdom must present a negative PCR or rapid antigen test result that has been taken within 24 hours before arrival. The testing requirement applies to everyone, including travellers who have been fully immunised against the virus. In addition, everyone is required to register their entry prior to their trip, meaning that they must fill in an entry form.
Recruiting international contractors may soon become easier as travel restrictions ease
Finally, following the publication of data which indicates that the prevailing Omicron variant of Covid-19 is milder than its predecessors, many world countries, including European Union Member States, are considering treating the Coronavirus 'like the flu'. According to Bloomberg, Spain has been the first EU country to suggest people start getting used to living with Covid, calling on the rest of the Member States to start treating the virus as an endemic disease. According to experts at SchengenVisaInfo.com, similar approaches as Spain's may soon be taken by other EU countries, as a large share of the Member States has recently facilitated travel restrictions by shortening quarantine periods, in spite of the spread of Omicron.
Recruiting international contractors is becoming increasingly complex and managing talent across multiple countries is even more tricky when travel restrictions are changing so rapidly. If you are struggling to keep on top of local laws, talk to 6CATSPRO to ensure you are always operating compliantly.