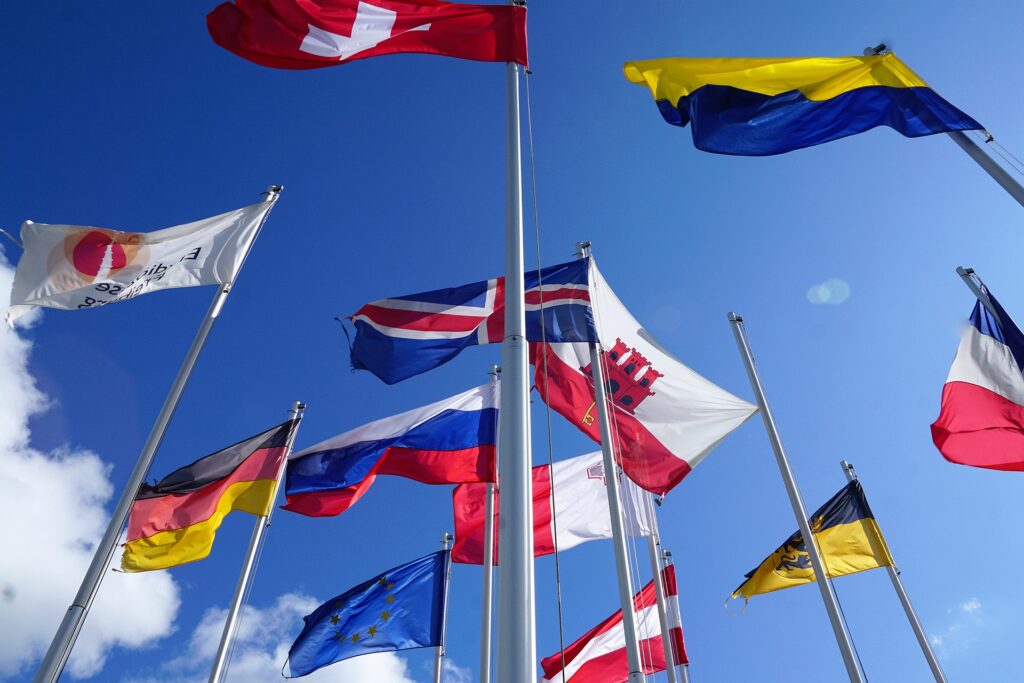 3rd March 2023
Whether placing global contractors or remote workers abroad, recruitment companies must tread very carefully when it comes to compliance to ensure that all local regulations are strictly adhered to. Failure to do so can result in severe financial penalties and even prosecution, so it's imperative that they understand and follow all requirements. For our latest article, we take our global lens to magnify some of the latest news from around the world, highlighting the importance of remaining compliant. The message as always is to remain vigilant and take the utmost care with all compliance matters.
You may remember him as the bespectacled, shaven headed international rugby coach gesticulating and barking instructions from the stands. French Rugby Federation (FFR) president, the former player,  ex-France national coach and Secretary of State for Sport, Bernard Laporte, has landed himself into a spot of bother with French authorities for suspected tax fraud. According to local news agency, Agence France Presse (AFP), the 58-year-old who had been recently detained, has now been released. The events could not have come at a worse time, as France prepares to host the 2023 Rugby World Cup.
Laporte had also previously been convicted of other corruption charges. "It is a case in which he is implicated for having been associated with rugby friends a long time ago. He has neither been accused of having defrauded nor or having received any money," lawyer Jean-Pierre Versini-Campinchi told AFP. "He was summoned for questioning by tax authorities, he went there with a lawyer specialising in tax. It is perfectly scandalous that the prosecutors have chosen the date of Patrick Buisson's election for the questioning and that the disclosure of this questioning was made on the same day."
In other news, remote workers and digital nomads are piling into the city of Lagos in Portugal's Algarve, which is becoming a popular destination for IT contractors from across the EU and Portuguese remote workers. Taking advantage of lower accommodation costs during September-May, these tech specialists have taken a shine to the city, which boasts a walled old town, Atlantic beaches as well as being a renowned mecca for surfing enthusiasts. As well as offering a lower cost of living compared to the big cities such as Lisbon, its more genteel pace of life and relaxed vibe is a big attraction.
Such is the lure of Lagos that a local digital nomads project, which was set up in 2020, now counts 6,500 members. Founder Joana Glória explained the motivation for many to set up in Lagos, "When the tourist season starts, accommodation prices are very high, they [digital nomads] can't afford it and they go to other cheaper destinations, and then return." As word spreads, so too has the community of tech workers who also get to benefit from events and co-working sessions, which are run by the community. The growing tech hub has also provided a stimulus to the local economy.
Recruitment agencies must comply with EU tax regulations
Meanwhile, SchengenVisaInfo.com reports that Germany has taken China off its COVID variant list. This means that as of February 2023 travellers from the world's most populated country are not considered to be a risk to public health and so do not have to take an obligatory test prior to departure. A government statement read, "Anyone entering Germany from China no longer has to present a rapid antigen test before departure. Since February 2022, China has no longer been considered a virus variant area where a virus variant of concern is threatening to emerge."
The decision by Germany follows a meeting of health experts from the 27 EU member states, which took place on 11 February. The current improving epidemiological circumstances in China had led to a gradual lifting of restrictions with the European Council confirming that "Member States agree to phase out the requirement for a negative pre-departure COVID-19 test for travellers from China to Member States by the end of February". The Council, which is under Swedish Presidency from 1 January to 30 June 2023, has however reiterated that it would be monitoring the situation closely.
The EU's strongest economy is also keen to make it easier for third country foreign skilled workers to live and work in Germany to help fill some of the ongoing skills gaps. Following the launch of its Skilled Immigration Act, which was introduced on 1 March 2020, an impressive 50,000 visas were granted to skilled operatives during the first year, when the pandemic was still rife. Citizens of Serbia received the most visas, at over 2,000 with other Balkan countries such as Bosnia and Herzegovina as well as Kosovo and Albania also faring well and able to benefit from the new migrant worker regulations.
As Germany seeks to further bolster its global competitiveness, the changes to the legislation are designed to speed up processes and reduce red tape. These include providing wider accessibility to Germany's Blue Card residence permit for skilled workers as well as dispensing with formal recognition procedures for university degrees and qualifications (which can be done after arrival to Germany).
Hubertus Heil, the Federal Minister for Labour and Social Affairs, said, "Our economic prosperity is also determined by our responses to securing skilled workers. That is why we are focusing on more training and further education, more female employment and flexible transitions to retirement. But we also need immigration from abroad to have enough skilled workers in the country. With the new Skilled Immigration Act, we are making the necessary progress."
Whether it's meeting the requirements to qualify for digital nomad or skilled worker visas,  recruitment companies must be aware of all employment and tax compliance issues regarding their contractors so that they can fulfil all local obligations. And as we've been reminded in the case of a prominent sports personality, authorities are clamping down on any suspected tax fraud. Ensuring that all contractors on your books adhere to regulations is key to mitigating the risks of non-compliance.
6CATSPRO is part of WorkwellTM Group
To read more of our blogs click here
And follow us on LinkedIn