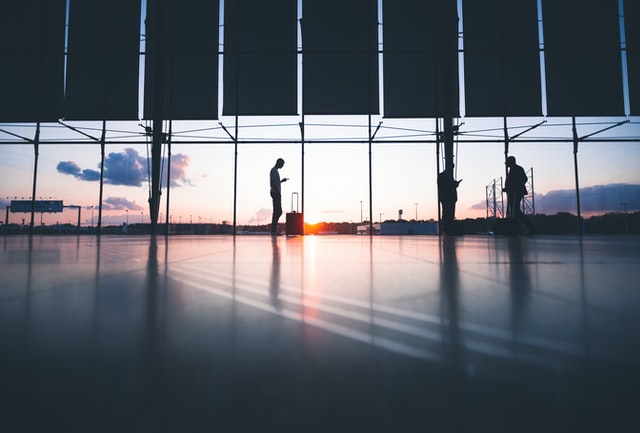 2nd June 2021
While the vaccine rollout is in full swing across the EU and its 27 member states, and cross-border travel restrictions are being loosened progressively, there are still concerns about the spread of COVID-19 variants. This has led to many different national quarantine and test regulations as well as changes to risk levels that affect recruitment agencies and their ability to place international contractors. We wrap up the latest country news from around Europe.
Travel restrictions
The decision to introduce a digital COVID-19 certificate has been welcomed by the World Travel and Tourism Council (WTCC) which has been advocating for greater travel freedom in a bid to protect the financial interests of the tourism trade. The new certificate would be key to "unlocking international travel and save thousands of businesses and millions of jobs across Europe and beyond" according to WTCC vice president, Virginia Messina. The fact that vaccinated passengers and those presenting negative tests or positive antibody test results would be allowed to travel, will provide a much-needed boost for tourism, an industry that has lost 62 million jobs to the pandemic. For recruiters placing contractors internationally, though, it will also help increase the free movement off contract professionals
In country news, Germany, Europe's biggest economic power, has added the UK, including the Isle of Man, the Channel Islands and all British overseas territories to its list of high risk countries as of 23rd  May following the worsening situation regarding the Indian strain of the COVID variant. The ban does not apply to German citizens or travellers transitioning through the country. And following on from the Coronavirus Entry Ordinance of 12th May, all passengers at the country's airports must provide a negative test result, which must be shown to their airline before departure.
As part of its latest travel restriction update, Denmark has moved six European regions from the orange to the yellow low risk category. This means that travellers from Burgenland (Austria), Schleswig-Holstein (Germany), Friuli Venezia Giulia, Molise and Sardinia (Italy) and Podcarpackie (Poland) can enter the country with no restrictions and for non-essential purposes. Due to high infection rates, all other non-urgent travel is discouraged for the rest of the country. Those visitors entering from locations on orange lists can enter for non-essential reasons but must follow self-isolation and testing rules until 26th June.
Spain has ended its travel restrictions for UK citizens from 24th May. However, despite this freedom to travel to the destination, the British government has urged travellers to exercise extreme caution if visiting for non-essential purposes. The rise in cases of the B.1.167.2 variant is a matter of national concern, having been detected in over 150 local UK authorities. Travellers returning from Spain will have to follow self-isolation requirements. Spain has also removed restrictions for Japan, while US citizens will also be able to visit from 7th June as long as they have had all of their vaccinations.
International contractor news for recruiters
In other news, Norway is also allowing in visitors from the UK and other EEA/Schengen Area states with low infection rates. However, those travellers who have been in high-risk countries will have to self-isolate in a hotel as of 27th May. As Monica Maeland, Minister of Justice and Public Security explains, "We are now changing the rules for quarantine hotels. We remove the distinction between necessary and unnecessary travel when entering Norway and rather look at the infection pressure in individual countries."  Quarantine periods can be shortened after day seven for high risk EU and non-EU citizens if a negative PCR test result is provided. Citizens from countries with less than 150 cases per 100,000 inhabitants will not need to undergo the hotel quarantine. Those who received their vaccine dose at least three weeks prior to visiting will also avoid the need to quarantine.
Although not applying to citizens of Israel and Thailand from 24th May, Finland will prolong its entry restrictions from 25th May until 15th June to control the spread of COVID and its variants. While border checks will be intensified, the Finnish Ministry of the Interior has stated that restrictions will be lifted for those living in border towns with Norway. The only Schengen Area country that isn't affected by any form of travel ban is Iceland alongside Australia, South Korea, Singapore, Rwanda and New Zealand – all non-EU countries whose infection rates are low.
Elsewhere, the majority of EU and Schengen visa application centres in Russia have opened up again, having been closed for the past year. A VFS Global statement revealed that centres were open for those looking to obtain visas for Austria, Poland and the Czech Republic across a number of Russian cities. Centres for those wanting to complete their short or long term stay visa applications to travel to Norway, Finland, Denmark, Bulgaria, Austria, France, Greece and Lithuania have also re-opened.
Make sure your recruitment agency is compliant overseas
As labour movement across the EU becomes easier, there will be increased scope for international contractors to find opportunities to work abroad. It's important that you're aware of local tax obligations, which if not adhered to, can incur severe penalties. If your recruitment agency needs advice about tax and compliance matters relating to the placement of international contractors across the EU or globally, our 6CATSPRO specialists can advise. They can also offer assistance on other areas such as training, contract management, strategy and risk management.
Contact us to find out more.