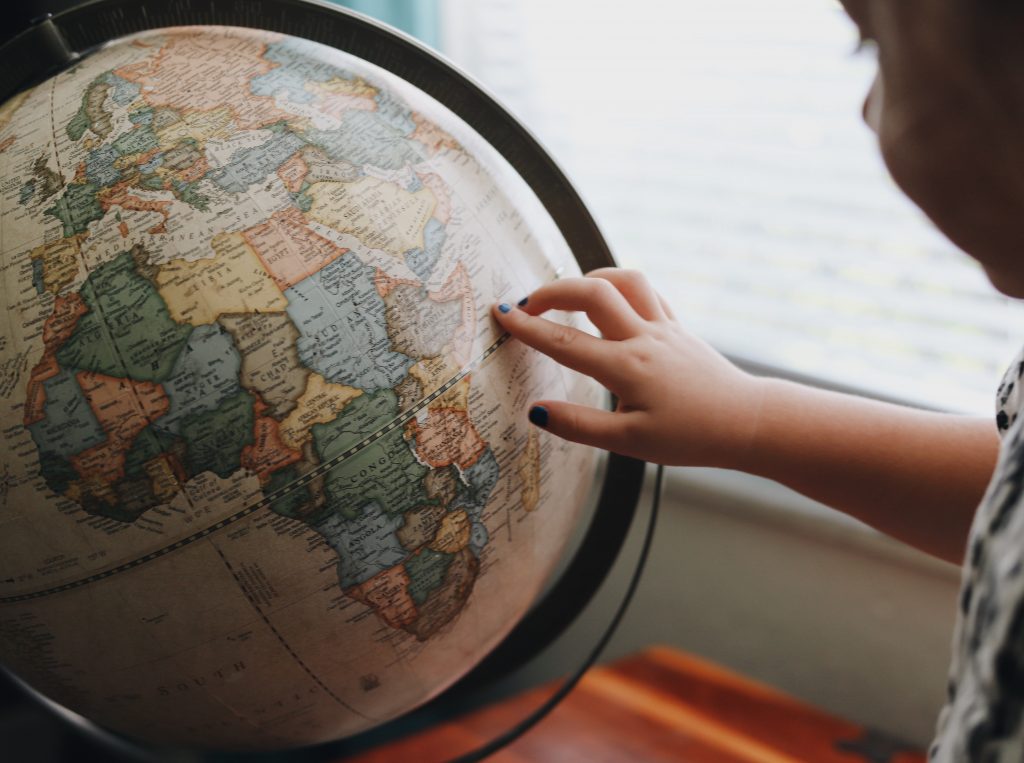 11th January 2021
The situation in each country, regarding travelling and contracting, is changing almost on a daily basis, mainly as a consequence of Covid, and the information contained in this blog may not be as accurate at the time of reading as it was at the time of writing. Please check with an expert before committing.
It's perhaps safe to say that 2020 was an incredibly difficult year for us all, but it was certainly particularly tough for the international contractor market. Recruiters placing expats overseas have faced a wealth of challenges – and not all have been related to Covid-19. Aside from the issue of battling with border closures and projects put on hold due to the pandemic, staffing companies have also faced an increasingly complex compliance landscape globally. And with authorities worldwide attempting to bolster struggling economies, many governments have taken more stringent action to penalise those knowingly – and unwittingly – involved in fraudulent activity, a move that will only continue into next year and beyond.
So, as we start the New Year with some optimism that the roll out of a Covid-19 vaccine will get the world back on track (at least to some degree), we take a look at what lies in store for international contractor placement in 2021.
Brexit
Of course, we have to cover off Brexit if we're looking at the future of contracting overseas. While this is certainly a UK-centric issue, the end of the transition period on 31st December was very much in the global eye – and while a deal has been agreed, it certainly came down to the wire.
While the deal is still yet to be fully ratified, it does provide some sense of clarity, though for the international contractor placement market there are some elements that remain uncertain. We do know that, in most cases, a recruiter seeking to make a UK national placement in Europe will need to ensure the individual has obtained the appropriate work permit. There will be country-specific nuances to obtaining these permits which must be adhered to and staffing companies will need to carefully consider the impact of the timescales to obtaining these. While in some countries a permit can be obtained in a few days, for others it can take months.
We do, unfortunately anticipate that in this early stage there will be a decline in EU-based recruitment agencies contracting UK workers due what many may perceive as 'burdensome' permit requirements. However, we do expect that those non-EU workers who already hold the required 'right to remain' or 'right to work' documents will still be utilised by many firms.
There are, of course, non-Brexit related compliance requirements that remain in place. As a case in point, a UK national operating under a UK-registered PSC in an EU country is likely to be working unlawfully. The use of A1 certificates – which allow the holder to work in the host country but stay within their home country's social security system – is not recommended anywhere in the EU, with many member states withdrawing the use of these. Failure to adhere to this could not only result in penalties for the individual, but also the agency and end-hirer.
The on-going challenges presented by Covid-19
As much as we'd all love to be able to say that Covid won't have a leading role this year, with the news of the mutation of the virus dominating the agenda still, we do expect it to continue to have an effect on international contractor placements in the 2021. So much remains uncertain in this respect that it would be unwise to outline any concrete predictions, however, the roll out of the vaccine is certainly bolstering confidence that some form of normality will return in the not-too-distant future.
What we would certainly like to stress, though, is that while the global pandemic will certainly continue to impact us all for a while now, it's no longer the unknown it was at the beginning of 2020. Some of the greatest hurdles in terms of working with contractors and employers to survive in the global pandemic have already been cleared by many.
As we've highlighted throughout the crisis, many placements have 'flexed' to allow contractors to operate remotely from another location. This adaption was certainly a challenge for everyone involved in the supply of contractors to implement. But many have made it work, and are arguably now set up to manage should border closures require another shift to remote operating again. While this won't make the process completely painless, it does mean that, in many cases at least, the set-up to adapt quickly is in place, which can only help in the on-going uncertainty we're facing.
Global tax clampdown
While the above topics are certainly isolated incidents that will impact international contractor placements in 2021, there are also more of the 'business as usual' developments in global tax compliance which will have an impact on recruitment companies this year. The growing global tax fraud clampdown is one key trend that we expect to not only continue throughout 2021, but also accelerate.
As we reported in many blogs last year, governments worldwide are taking strict action against tax fraud and evasion. Even a global pandemic hasn't halted the stringent action that many tax authorities are implementing in the fight against unscrupulous behaviour.
Throughout 2020 we saw greater collaboration across borders as countries worked together to prevent individuals and businesses from capitalising on international variances in tax requirements. A number of authorities also granted extra powers to prosecute wrong-doers and we saw big names facing investigations, from royalty to Apple (which has long faced queries around its tax payments.)
And this trend will certainly continue this year as the global economy struggles to bounce back from the crisis of 2020.
Digitalisation and the use of tech in tax
Over the last 12 months, the uptick in technology being utilised in the global tax field also increased. While this was certainly a trend that has been building for some time now, the pandemic arguably accelerated elements of this, as authorities faced office closures that required a shift to online resources.
As wider investment continues to be put into utilising software and tech tools to streamline processes across international tax authorities, fraud is becoming easier to identify – whether it's deliberate non-compliance or a simple error in reporting. Automated systems are performing time-consuming and repetitive tasks, eliminating the chance for human error and freeing up the time of staff to investigate potential fraud.
And sophisticated tools such as artificial intelligence are now being utilised to identify anyone who is potentially under-reporting their income based on their online activity, making it much easier to identify red flags.
But it's not just the tech tools that have evolved in the world of tax. As more businesses increase their digital footprint, the need to effectively tax organisations that are operating globally (online at least) has been an increasing concern internationally. Authorities across borders have attempted to agree a unified approach to taxing and regulating the digital economy, with the Organisation for Economic Co-operation and Development (OECD) continuing to drive this in the hopes of building a multilateral consensus on international taxes that is fit for the digital world.
As we begin 2021, this is only going to evolve and it is highly likely that we'll see increasingly sophisticated tools used to single out fraud, as well as further movement on the taxation of the digital economy.
A more complicated future
It is certainly clear that international contractor placements will become more complex throughout 2021. With the Brexit deal yet to be fully ratified, Covid still causing chaos globally and tax authorities implementing smarter tactics to identify and prosecute fraud, ensuring your recruitment firm and the contractors it places remain compliant really will be key this year.
However, while it is a complex market, the world of international contractor recruitment can be highly lucrative for recruitment companies. And with an increasing number of businesses recognising the value that this flexible – and global – segment of the workforce can deliver, demand for contractors will only continue to grow.
If you want to ensure your staffing company can operate compliantly in a global contracting market and reap the rewards, partnering with an expert in international contractor management is certainly a smart move.
Why not contact our expert team to find out how they can help your staffing agency?