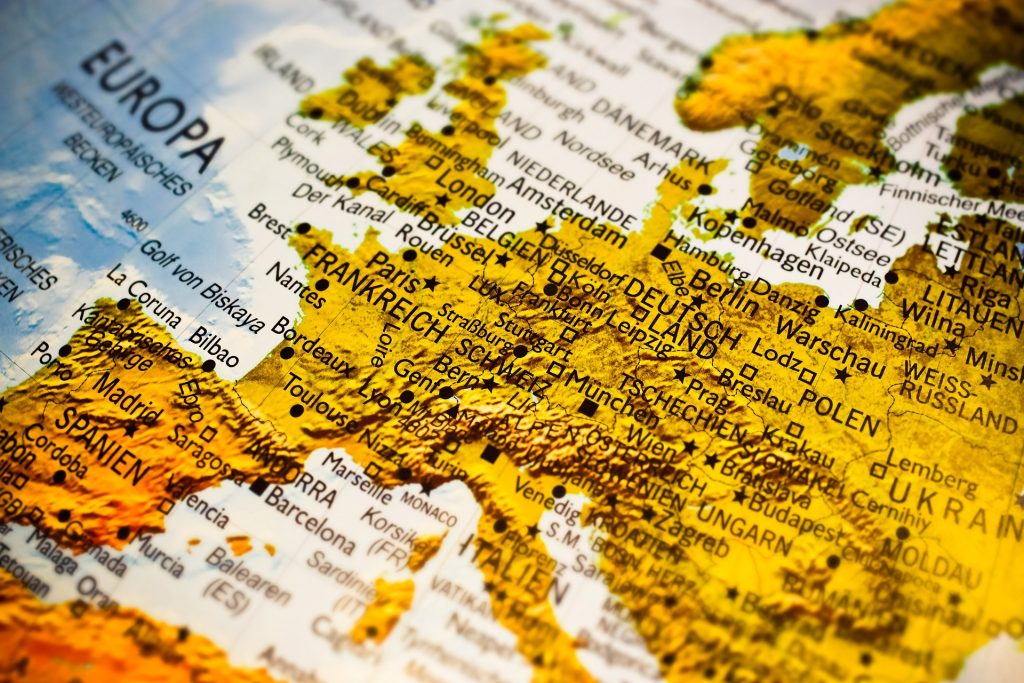 26th July 2021
International contractor placement opportunities as travel restrictions ease
With restrictions easing across numerous EU member states, there are an increasing number of opportunities for recruitment agencies to place international contractors who meet the criteria to be able to travel more freely and take up exciting new contracting roles. However, with change the norm, it's important to keep up to date with the latest adaptations to travel restrictions. In our latest blog, we take a look at some of the latest developments impacting international contractor placement opportunities.
Covid passports
Although travel within the EU has generally been allowed for EU citizens, you do now need to hold a EU Digital COVID-19 Passport, which will enable individuals to avoid any strict testing or quarantine requirements. National authorities are taking on the responsibility of co-ordinating their citizens' access to these, but essentially this document provides digital proof that the person has either been fully vaccinated, received a negative test result or is fully recovered. Free of charge, it's available in both the local dialect and English, has a unique QR code and is available in both print and digital formats. It's important to note, though, that there are only four vaccines recognised by the EU Commission, following European Medicines Agency (EMA) recommendations for the purposes of restriction free travel. These are AstraZeneca, Moderna, Johnson & Johnson and BioNTech/Pfizer.
Travel rules
Our first stop is the Czech Republic which according to SchengenVisaInfo.com has moved certain countries into its red category, which means that those travellers who have not been vaccinated or recovered from COVID will have to self-isolate on arrival. Countries affected include The Netherlands, The Azores, Andorra, Luxembourg and Malta, with Cyprus also now in the dark red category.
Passengers will also have to complete an arrival form. A second test will need to be taken after five days with those reporting negative results still having to remain in quarantine. The same rules apply to those arriving from orange and green category countries and they will also need to be tested within five days of arrival. The Czech Republic Ministry of Health has specified that these conditions do not apply to fully vaccinated travellers or those who have recovered from the virus. Their only obligation is to complete the arrival form.
The best places for international contractors
Travel restrictions for nine countries whose citizens were previously advised not to travel to Norway have been eased. Quarantine restrictions will still apply though, as they will for those countries that have been moved from the green to orange category, for example Belgium, France, Greece and Malta, who will have to follow testing and quarantine rules. Travellers from the UK and Cyprus, which have now been added to the red list, will also have to undergo testing and quarantine in hotels, while Latvia joins 19 other countries on the green list.
The Norwegian Institute of Public Health (NIPH) has also introduced a colour system for regions in Nordic countries. Fifteen Swedish regions have been categorised as green with three more being upgraded to green from orange. Norbotten will be the only remaining 'orange' region with Värmland in west central Sweden the only one in red. The Finnish region of Kajanalands and southern Denmark will both remain green. However, the Danish capital of Copenhagen will be downgraded to red. Some countries with low infection rates have now been categorised as purple.
Meanwhile, authorities in Finland have said that as of 26th July they will accept entry from fully vaccinated travellers who can present a valid and authorised COVID passport. Furthermore, external border traffic with Canada and Israel has been lifted although albeit internal border controls will be reintroduced for Malta and Slovenia from 26th July. Although bans on some third countries have been lifted, they will remain in place until 22nd August for those other countries considered a risk. Finland's Department of Health & Welfare (THL) currently recognises seven vaccines.
Elsewhere, Lithuania announced that several EEA and 'safe' non-EU countries would now be added to its red and grey category, which means that visitors must fill in an arrival form 48 hours before entering, present a negative COVID test and isolate for 10 days (seven if a second test result proves negative). Those in the yellow category will not have to quarantine but testing requirements still stand. The country's Ministry of Health, however, stressed that "People with a history of COVID-19 or who have been fully vaccinated against COVID-19 do not need to bring a negative COVID-19 test or isolate themselves, regardless of their country of origin".
While the above is an overview of some of the latest changes to travel restrictions, updates are being announced daily. And while it's important to stay on top of these developments, for recruiters working on international contractor opportunities, ensuring your firm isn't exposed to risks due to non-compliance with local employment laws and tax legislation is also critical.
If your recruitment agency needs contract management, strategy and risk management advice or would benefit from bespoke compliance and legal training, contact our 6CATSPRO team of experts.