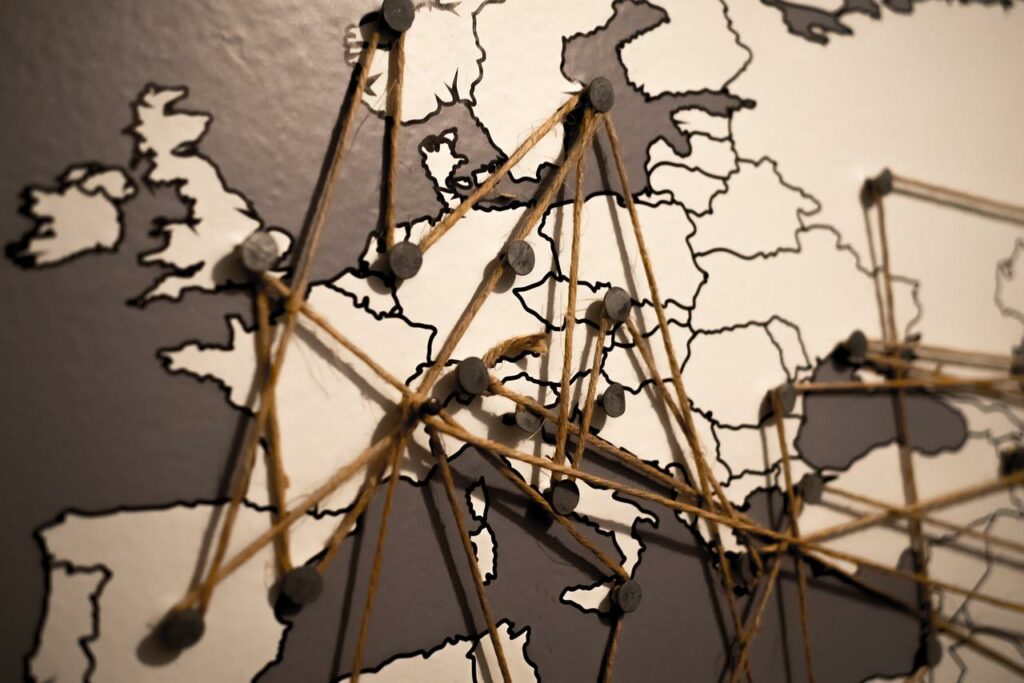 20th July 2022
Covid-related restrictions may now be a distant memory for many, with work from home guidance, mandatory face coverings, and variances in covid-passes now consigned to the past for a number of countries. But restrictions are still in place for some.
Recruitment firms placing contractors overseas need to be aware of the fact that not all countries have eased precautions at the same pace as others. You may have staff on assignment in one location where they have almost complete freedom, but in others restrictions may still apply that could impact assignment timeframes. If you're recruiting across borders, it is important to keep up to date with the latest requirements to ensure that placements go smoothly.
At a time when the World Health Organisation (WHO) has warned that 'covid is running freely', here's some of the latest news that international contractor recruitment firms should be aware of:
The EU countries keeping covid-related restrictions in place  
While most of the European Union and European Economic Area countries have already lifted their entry rules for all travellers, there are still four that continue to require nationals of non-EU or 'third countries' to meet covid-related criteria: France, Malta, the Netherlands, and Spain.
Non-EU contractors who reach France from a 'green-listed' country are required to show a vaccination, recovery, or test certificate upon arrival. However, those arriving from an 'orange' territory must present a compelling reason to justify the need to enter France if they are unvaccinated and unrecovered.
Professionals entering Malta for work, for the time being at least, will have to present a vaccination, recovery, or test certificate, as will any family members accompanying them aged over six. Rules for non-EU nationals entering the Netherlands are even stricter: there is currently an entry ban for these individuals and only those who are able to present a valid vaccination or recovery certificate are permitted entry to the country. A covid test simply won't cut it. In Spain, meanwhile, a vaccination, recovery, or test certificate upon arrival is sufficient to gain entry.
Suffice to say that keeping abreast of the rules of your contractors' target destinations – as well as the so called 'covid statuses' of the individuals you place – can save a whole host of headaches at the start of an assignment.
Europe adds to its list of accepted 'covid passes'
The European Union has updated its list of acceptable digital covid certificates meaning that contractors with passes issued in Bahrain, Ecuador, the Republic of Korea, Kosovo, and Madagascar can now enter the EU fuss-free.
Essentially, the covid certificates of these countries are now equivalent to the EU Digital COVID Certificate, which means that these five third countries are now officially connected to the EU's system. They join others already linked to the scheme including the 27 EU Member States, the four non-EU Schengen Members (Iceland, Liechtenstein, Norway, and Switzerland), as well as Albania, Andorra, Armenia, Benin, Cabo Verde, Colombia, El Salvador, Faroe Islands, Georgia, Israel, Indonesia, Jordan, Lebanon, Malaysia, Moldova, Monaco, Montenegro, Morocco, New Zealand, North Macedonia, Panama, San Marino, Serbia, Seychelles, Singapore, Taiwan, Thailand, Tunisia, Togo, Turkey, Ukraine, UAE, UK, Uruguay, Vietnam, and the Vatican.
The Commission of the European Union has already agreed that the scheme should remain in place until at least 2023 in case there's another outbreak of the virus.
Travellers warned to beware of uptick in covid cases in France
Professionals travelling to France for work should be made aware that covid infections in the country are rising. As a result, the government is now recommending that masks are once again worn on public transport and in public settings. However, for now at least, further restrictions are not being put in place. The World Health Organisation shows that France registered 637,166 new Coronavirus infection cases in the first week of July. In addition, during the same period, it reported 242 deaths of those affected by the virus, so recruiters placing contractors in the region would be wise to keep updated on the situation there.
The latest news for international contractor recruitment agencies
As a global recruiter, it pays to keep abreast of covid-related travel restrictions along with other local and international laws and regulations. Like laws made in response to the pandemic, international tax legislation is also constantly evolving – so partner with an expert to keep your firm on the right side of the law.
6CATSPRO is part of WorkwellTM Group
Contact the 6CATSPRO team today to find out how we can help you.