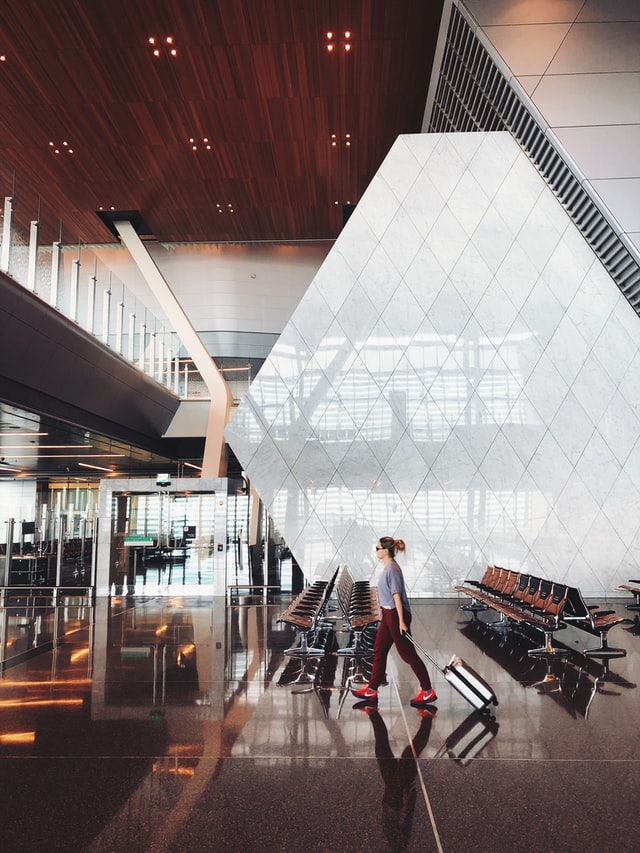 20th October 2020
It's certainly been a difficult year for recruiters placing contractors overseas. With travel restrictions constantly changing and varying from location to location, knowing exactly what is happening in each country your firm operates across is challenging to say the least. But, with contract recruitment remaining buoyant despite the challenges that 2020 has thrown our way so far, it is key that staffing companies are on top of where borders are opening and closing.
Here's the latest in international contractor travel developments that recruiters need to be aware of.
Co-ordinated travel measures across the EU
Last week, Schengen Visa Info revealed that the EU Ministers of Foreign Affairs had reached an agreement to implement common criteria on travel restrictions as attempts to curb the spread of the pandemic continue. This followed an initial proposal submitted by the European Commission in September.
Under these plans, a common colour-coded map and a standardised framework for measures that include testing rules and quarantine timeframes are set to be agreed.
Standardising risk evaluations
Current country risk evaluations vary significantly, with some locations classifying destinations as high risk despite other EU locations ranking them on the lower end of the scale. This has understandably caused confusion for some travellers. Under the new proposals, though, the European Council would assess each locations' risk based on the number of tests per 100,000 people in a week, the percentage of positive tests during the same period, as well as the number of new cases per the same number of people in the last two weeks on a regional level. The assessment would then be relevant for all other member states, with no regional variances.
Colour-mapping
The results of the above assessments will be used to produce – and regularly update – a common colour map that will dictate the freedom of movement in and out of a location:
Green – Those ranked in this category will be classed as safe to travel to. In order to make the green list, a country will need to report under new 25 cases in a two week period and the percentage of positive tests needs to be under four per cent for the population.
Orange – Any destination that reports a total number of new cases of less than 50 during a two week period, but also sees a four per cent or above number of positive tests from all Covid tests, will be categorised in the Orange group. Any locations where the total number of newly notified cases is between 25 and 150, but the percentage of positive tests from all Covid-19 tests is less than four per cent, will also fall into this category.
Red – These will be considered the highest risk locations and will be made up of the remaining countries that do not fit in the other two categories above.
Grey – any destination with insufficient information available to assess the criteria proposed by the Commission or where the number of tests carried out per 100,000 people is less than 300 will be categorised as grey on the map.
A common framework of measures
The proposals also stipulate that all member states must permit entry to travellers from other EU countries 'without discrimination'. The ability to travel will be defined by the colour-coded map based on the risk evaluation undertaken by the Commission. Travellers from green areas will travel without any restrictions, while those from orange and red areas could be obliged to undergo quarantine/self-isolation, or Covid-19 testing after arrival or prior to arrival.
International contractor travel: why compliance is key
The above is an insight into just one of the latest developments regarding international contractor travel restrictions at the moment and our earlier blogs provide further information for agencies placing professionals across borders.
However, no matter what restrictions on movement might be impacting your agency at the moment, there's one priority that should always remain at the top of your list: tax compliance. As we've outlined previously, global authorities are clamping down on tax fraud and no one is out of reach of international jurisdictions. With multiple governments co-ordinating efforts to sniff out and take action against non-compliant behaviour, it really is crucial that your staffing company and its contractors have the procedures, knowledge and expertise to ensure you remain on the right side of the law. And with the international market increasingly appealing to growing businesses as local markets become saturated, it's highly likely that we'll see a growing number of staffing companies facing scrutiny from global authorities.
6CATSPRO provides a wealth of services to support your firm's compliance needs, whether that's training for your staff, guidance on the development and delivery of international expansion strategies or a complete review and audit of your contractual chain. And for those seeking complete peace of mind and compliance assurance, our retained service can take the pressure off your firm.
Contact our expert team today to find out more about our services.