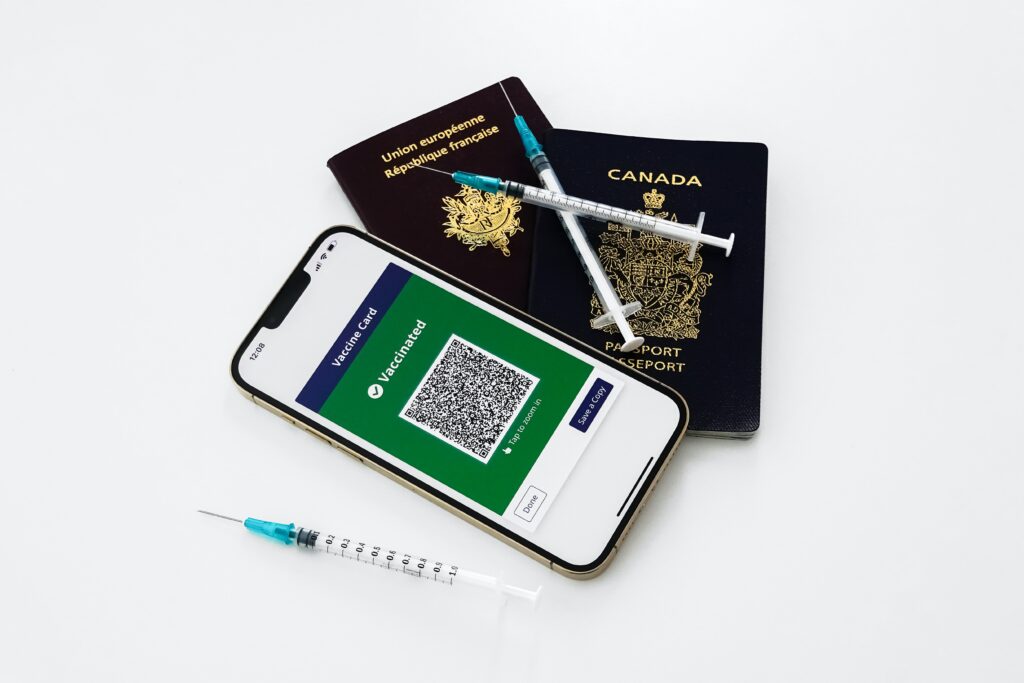 20th December 2021
With the Omicron variant tightening its grip and cases multiplying in many countries in the EU and around the world, government guidance has had to change quickly as citizens are being urged to get fully vaccinated, maintain social distancing, avoid close contact and wear face coverings to prevent the spread and protect public health. Clearly, the latest developments impact the freedom of movement of labour and international contractors must be aware of the latest travel restrictions. We bring you all the latest information from the EU and what you need to know if having to travel.
Our first story takes us to Italy, one of the countries to have suffered most when the pandemic first struck in the early part of 2020. SchengenVisaInfo.com reports that the government has acted quickly to bring in control measures that will affect those who remain unvaccinated or not recovered. The Council of Ministers has decreed that access to public areas, including bars, restaurants and sporting venues will be forbidden to these two groups as of 6 December. The same rules apply to international travel and the country has introduced a 'Super Green Pass' for the vaccinated or recovered.
The original 'Green Pass' allowed the unvaccinated the same rights as long as they presented a negative COVID-19 PCR test result, taken in the last 48 hours, if they wanted to access the same public places. The difference now though is that this document is far more restrictive in that it permits entry and access to far fewer places, notably hotels, workplaces and public transport. The move follows a reported spike in the number of cases across Italy with data from the World Health Organisation (WHO) revealing over 100,000 new cases in the last week alone. Nine Omicron cases have been reported so far.
The Mediterranean island of Cyprus has also imposed tougher controls with its Ministry of the Interior adding Malta to its red high risk category of countries following a surge in cases. Unvaccinated and unrecovered Maltese citizens are required to present a negative test taken within 72 hours of departure as well as another test upon arrival. They must also self-isolate until the test result is known. These same rules apply to a number of other EU countries, including France, Spain, Germany and Italy, third countries such as the UK and US as well as Switzerland, Norway and Iceland.
Orange list citizens arriving from Greece in the EU or a number of third countries only need to take a test before visiting. There are currently no EU countries included on the island's green list, which allows visitors entry without having to test or quarantine. And in a further bid to halt the spread of Omicron, Cypriot authorities have also banned anyone from entering who has passed through the southern African countries of South Africa, Lesotho, Eswatini, Zimbabwe, Mozambique, Malawi and Botswana. It is obligatory for all arrivals to present a Cyprus Flight Pass two days before travelling.
COVID restrictions when working for global contractors  
Although those travelling by land will not need to complete an arrival form as of 7 December, the requirement will remain mandatory for all other visitors to the Czech Republic given the rising concerns surrounding the Omicron situation. A statement from the country's Ministry of Health confirmed that "It will no longer be required of persons who enter the territory of the Czech Republic and travel only by individual land transport at all times. In connection with the Omicron variant, an entry form from green countries is still required when entering the Czech Republic".
As part of its more stringent restrictions, the country has also introduced new rules for visitors from third countries who must now present a document stating that the purpose of their trip is absolutely necessary with authorities stressing that "…the mere general indication of the need for physical presence does not fulfil the condition of a proper justification". Such approval does not extend to family members except for children under the age of 12, who do not have to complete a separate form. The Czech Republic does however now recognise vaccination certificates from third countries.
In other news, the Baltic state of Estonia has also ushered in new rules affecting the entry for EU and non-EU travellers in light of the concerns surrounding the Omicron variant. The Vatican City is the only place on its green list which means that its residents are free from any testing or quarantine requirements. Although unvaccinated travellers in the yellow category of countries, such as Romania, Spain or Sweden, must present a negative test before departure, they are exempt from having to quarantine. A test on the sixth day is needed to end the self-isolation for the unvaccinated from other EU countries.
From 5 December, visitors to Ireland, irrespective of whether they have been vaccinated or recovered from the virus, must present a negative COVID test result. Furthermore, the Irish Ministry of Health specified that these individuals can opt for a PCR or a rapid antigen test; however, the former is a mandatory requirement for those who have not been vaccinated. The same applies to all visitors to Norway who "must get tested, regardless of their vaccination status", the country's Ministry of Health said in a statement. Those who intend to take a test before departure must do so within the previous 24 hours.
The Omicron variant is the latest challenge facing national governments and health authorities across the EU with new regulations being constantly reviewed and updated. While it is imperative for global contractors to follow all local rules affecting their working environment and any travel requirements, they must of course continue to meet their compliance obligations, which includes adhering to tax and employment legislation. The penalties for not doing so can be severe, so if in any doubt about any compliance issue in your country, our 6CATS International specialists can provide all the guidance and advice you need to operate safely.