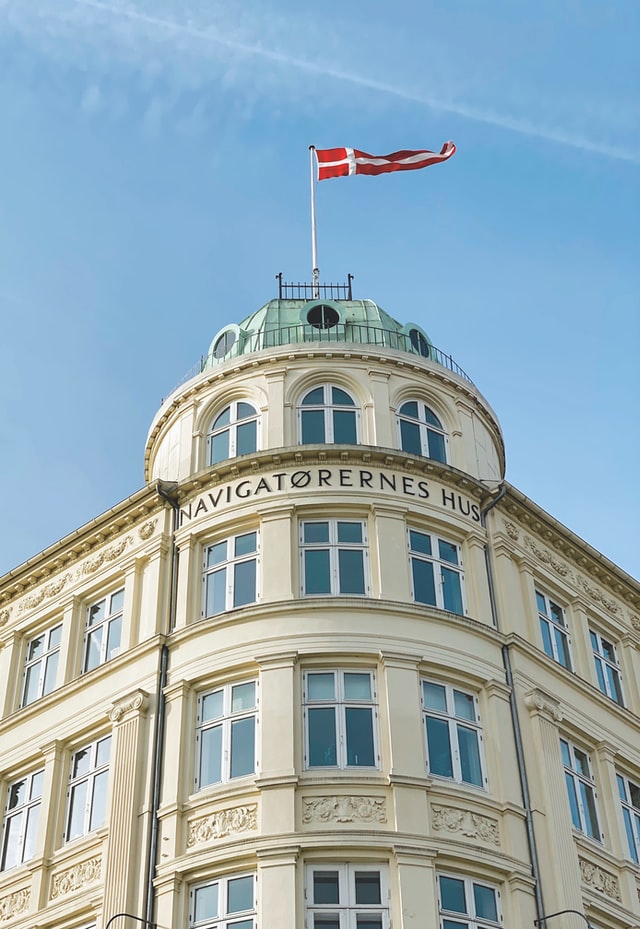 5th November 2020
As we entered 2020 none of us could have predicted the turn of events that would take place. For recruiters involved in the sourcing and hiring of international contractors, Brexit was arguably the biggest threat for many firms at the beginning of this year. But then the Covid-19 outbreak struck, projects were put on hold and placements were impacted as a result.
While it's certainly been encouraging to see so many businesses adapt to allow remote working from a contractor's home country, getting people on site as soon as it's safe to do so is now a priority. And of course, the end of the Brexit transition period is still looming and European destinations are preparing for the possibility of a hard Brexit. In fact, Danish authorities recently announced potential new measures that could impact staffing companies placing contractors in Denmark.
New immigration rules for a hard Brexit
Should there be a hard Brexit, UK contractors working in Denmark could face tougher restrictions, though what these look like will depend on the timing of their move to the country. For those residing in Denmark before the end of the transition period on 31st December 2020, UK nationals and family members will need to apply for an EU Registration Certificate. This must be obtained before the end of this year in order to continue living and working in the country under EU rules.
This certificate will be valid for UK contractors working in Denmark until a new Residence Certificate is issued in line with the Withdrawal Agreement. Applications for this latter permit can be submitted from the 1st January 2021, but only if the EU Registration Certificate has been obtained before the end of 2020.
The new Residence Certificate will act as proof that the holder has a right of residence in Denmark under the Withdrawal Agreement. It's important to note, though, that all UK nationals including any family members relocating with them will need to apply for this and personal attendance at the Authority is required.
For any staffing companies with UK contractors operating in Denmark now or planning to do so before the end of this year, it's vital that individuals begin the application process as early as possible to ensure they can continue to operate in the location in 2021.
Immigration requirements for those entering Denmark next year
Should there be a hard Brexit, any UK nationals travelling to Denmark for work after 31st December 2020 won't have been able to obtain an EU Registration Certificate. As such they will not be covered by EU rules and will instead need to apply for a Work & Residence Permit under the Aliens Act. This must be in place before the individual can live or work in the country, so getting ahead of applications now is key for any recruiter placing contractors in Denmark.
For any UK contractors travelling to the destination after 1st January 2021, individuals must have a passport that is valid for at least six months and issued within ten years prior to the date of travel to Denmark. It must also be valid for a minimum of three months after the planned departure date from the country. UK nationals will also no longer be able to use the separate EU/EEA/CH lanes at EU borders.
New rules for travelling from the UK to Denmark (and the EU or Schengen region) will be announced as soon as they have been finalised by the EU, so there may be further restrictions that could come into play later this year.
Placing contractors in Denmark: the latest Covid-19 developments
Of course, travelling to the country is also dependant on the latest restrictions that have been put in place to limit the spread of Coronavirus. While limitations and requirements for movement in and out of Denmark are being constantly updated, at the time of writing new restrictions had come into force.
As of 28th October, foreign contractors travelling from countries which are listed as 'high-risk' destinations will need to present a negative Covid-19 test that has been performed no more than 72 hours before entering Denmark. Anyone who fails to present this test certificate will be rejected at the border. A list of the destinations classified as high risk can be found here (note that this is updated regularly).
At the moment, a number of countries including the UK aren't on this list, however with circumstances changing rapidly and access to testing difficult in some locations, it's advisable to ask contractors to apply for a test ahead of travelling for work so they don't find themselves caught short should a sudden change occur.
The Danish Government is also working on a model that would see individuals required to take a test between two and four days after their arrival in the country, though this hasn't yet been confirmed.
Keeping contractors safe and compliant overseas
While the above provides an insight into the latest developments that recruiters need to know when placing contractors in Denmark, circumstances are changing rapidly, and it's not just Covid-19 and Brexit driving this. As authorities worldwide continue to clampdown on non-compliance and recover much-needed funds that are lost due to tax fraud, contractor compliance is becoming increasingly important.
For staffing companies involved in global contractor recruitment, the risks of an individual failing to abide by local laws could be significant. That's why we advise that firms seek guidance from an expert in global, regional and local legislation.
At 6CATSPRO, our team of specialist tax and compliance experts can provide a wealth of services to help your firm and its contractors remain compliant no matter which international market you're tapping into. Whether you need complete contract management, bespoke compliance training or fully retained compliance support services, we can help.
Contact the team today to find out more.