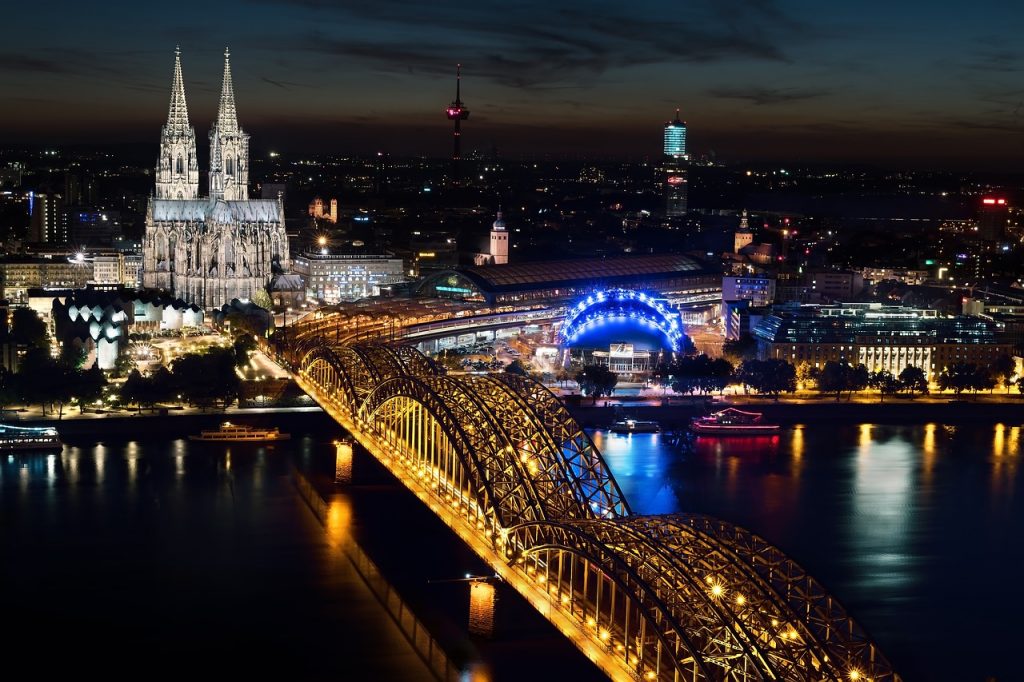 7th August 2020
As Covid-19 continues to impact hiring, many staffing firms have understandably turned their attentions overseas to broaden the opportunities for their firm. But, while international contractor placements might be lucrative, it's also wrought with complex legislation that could expose your business to a number of risks. That's why the team here at 6CATSPRO are committed to supporting agencies in their overseas markets. In a recent webinar with the Association of Professional Staffing Companies, our own Director, Jon Clarke outlined some of the key consideration for recruiters to ensure they stay compliant in Germany. Here's an overview of the main elements he covered.
Contracting models
Traditionally there are two contracting models available in Germany which aren't too dissimilar to those you'd expect to see across the rest of Europe:
Local self-employed "contract model" which is spilt into two distinct areas: sole trader Freiberufler or a limited company GmbH.
Local in country payroll – in Germany this is the AUG model.
While in the likes of the UK the sole trader option tends to be avoided, in Europe it's a much more common route. You may come across a limited company in Germany, but it's much less common than the sole trader option. Looking at the AUG model, this is essentially pseudo employment with labour leasing which most recruiters will already be familiar with. As an overview, an entity employs a worker and then leases them on to a third party. If your business is leasing a temporary agency worker, it needs to have an AUG license.
This in-country payroll route is not normally the chosen model of work and it's usually a case of the end-client enforcing this model. However, it's important to be aware that in Germany AUG and worker status classification are highly regulated. As such, there are very strict rules surrounding the application for an AUG license, including what terms need to apply and how it's monitored and audited. It is possible to go through a third party that has a license, but be aware that the company with the AUG licence must hold the end client contract, to avoid illegal chain leasing, so if you as a recruitment agency choose this route, you would have hand over the end client contractual relationship to a third party on a margin only basis.
Staffing companies operating from the UK or that have touchpoints in the UK during the recruitment process also need to be aware that Criminal Finances Act 2017 obligations do apply. As such, you are obliged as a business to understand who you're paying and how, as well as ensuring that you have reasonable tax evasion prevention processes and monitoring in place. Failing to do this is a criminal liability with unlimited fines for business owners in the UK. 
Helping recruiters stay compliant in Germany: Critical considerations
Clearly remaining compliant in Germany is a challenge for recruiters, but there are a number of steps you can take to safeguard your business. In the first instance, there has to be a discussion and agreement between the supplier (the recruitment business) and the end client ahead of signing any contract or PO for a particular worker on how that individual is going to be used and on what basis you're delivering that worker to the employer – under a contract model or under AUG. This has to be defined in writing ahead of any contracts being signed.
Candidate classification: what do you need?
When it comes to determining whether the candidate is suitable to work under the contract model as part of this initial check, there are several things you need to agree, including, but not limited to:
Confirm a clear job specification – it needs to demonstrate enough of the role to highlight why they are being brought in as a contract expert.
Clarify independent contractor/freelance engagement and not Employer-Employee.
Confirm that you contractually require notification of any changes which might impact on the relationship between all parties.
Consultants should provide their own tools and equipment – at the moment this is likely to include PPE in most cases.
Consultants should be able to demonstrate absolute autonomy for their own work.
Ideally the contractor will have their own German recognised professional insurances (PI & PL). This often catches people out as most agencies have blanket policies or umbrella cover. You can keep these in place but workers do ideally need their own insurance as, if German authorities were to audit and challenge the individual's deemed employment, this demonstrates they are paying something financial to guarantee the work they're delivering and are, subsequently, a contractor.
Define how the contract is lived. If this is different to any of the above as defined from the beginning then that's when you become exposed as a business.
There are also an array of client classifications that you will need to be aware of, but that's perhaps something for another blog!
Staying compliant in Germany: what to be aware of
The agency will require a valid AUG licence to operate an AUG model engagement. Alternatively, the agency can engage a partner that holds an AUG licence (funding considerations).
The company holding the AUG licence must contract directly with the ultimate end user to avoid illegal chain leasing.
Ideally the AUG model works best when a fixed monthly salary can be agreed with the Temporary Agency Worker and Client.
The contract of engagement with the end user will need to be in line with AUG legislation.
The Temporary Agency Worker will need to be engaged under an approved AUG employment contract.
These contracts must be the same as the templates that are approved during the AUG licence application.
The maximum term for AUG engagement is 18 months.
After the 18 months, a three-month gap is required, after which the contractor can be engaged for a further 18 months.
The above information is designed to provide an insight into the complexity of the German legal world and is not a full list of compliance considerations. In order to remain compliant while operating in Germany recruiters should certainly seek expert advice. If you want to ensure your firm is compliant, our team of experts are on hand to help. Contact them today.