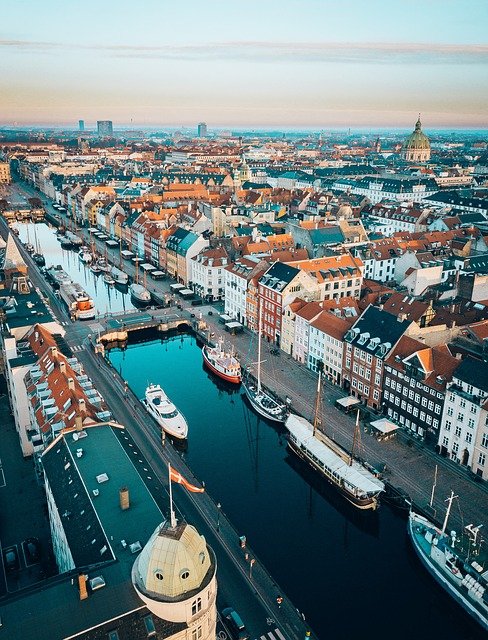 5th May 2021
Although restrictions are starting to ease in some countries, caution pervades given the potential spread of virus variants and the third wave of the Coronavirus pandemic. Any staffing businesses placing contractors internationally must be aware of the latest changes that could impact their ability to travel across Europe for work. Here we round up some of the key changes to have taken place in April and how they will affect the movement of labour throughout the EU member states.
Greater freedom for contractors in Denmark
The government in Denmark has taken the decision to relax its border controls and let in citizens from fellow EU member states and the Schengen area as of Saturday 1st May. An agreement was reached following a meeting between all the key political parties in the country but with the proviso that, as stressed in a press release from the Ministry of Foreign Affairs, weekly travel guides are to be produced to provide updates in response to the evolving situation in the region.
Despite the positive move to boost the economy and exports, as well as a step towards reintroducing holiday travel and providing a stimulus to the tourism sector, the country remains cautious and is carefully monitoring the situation. As Foreign Minister Jeppe Kofod was quick to point out, "Denmark is in a good place. We must not risk a setback now. Therefore, we must take into account that the infection is increasing in several places in Europe and the risk of new mutations".
The reopening in Denmark will take place in four phases:
1) The return of weekly travel advice and coloured maps of infection starting on 21st April
2) Freedom of travel in and out of the country from 1st May for fully vaccinated individuals but those from red areas will still need to provide a test and self-isolate
3) From 14th May older, more vulnerable citizens plus the over 50s will receive their first vaccine dose and
4)  The final phase will be begin on 26th June, the date when the EU's Digital Vaccine Certificate is expected to be introduced.
The government's decision has, by and large, been met with approval. Minister of Justice Nick Hækkerup commented, "We have in the long run agreed on the next phases of a reopening, so that both Danes, foreigners, tourists and the business community can be told what they can count on in relation to e.g. travel opportunities for fully vaccinated Danes and foreign tourists, if the development of infection in Denmark and abroad allows it."
A round up of the latest coronavirus restriction updates from across Europe
There has been an interesting development in France where members of the parliament have voted to stop short internal flights if the journey can be completed by train in less than two and a half hours. Although not yet approved, this move to reduce carbon emissions will put a halt to flights from Paris Orly to Bordeaux, Lyon, Nantes and Rennes as well as the route from Lyon to Marseille. Flights from Paris to Toulouse and Nice will continue. "We know that aviation is a contributor of carbon dioxide and that because of climate change we must reduce emissions. Equally, we must support our companies and not let them fall by the wayside," said Agnès Pannier-Runacher, Minister Delegate for Industry.
New changes introduced on 12th April in Slovenia mean that more people, including those with US and UK Coronavirus test certificates, will now be allowed to enter the country. The increase in exemptions  will also apply to business journalists and those arriving for non-essential reasons but they must leave within 12 hours of arrival. Furthermore, cross-border workers who present a negative PCR or rapid antigen test will not have to self-isolate. All people are allowed to transit through Slovenia as long as they don't spend more than six hours in the country. However, the small Balkans state has added Austria, Denmark and Spain to its ever growing list of high risk COVID-19 countries, which number 158.
In other news, The Belgian EU Commissioner for Justice, Didier Reynders stressed that the Digital Green Certificate is not "a vaccination passport" and that "vaccination cannot be a pre-condition for free movement" and that it would cover three types of certificate to include vaccinations, negative test results and recovery from the virus.  He also added "that every citizen would have the right to receive a certificate regardless of a vaccine administered".
This is great news for recruiters placing international contractors as the freedom to move across some borders begins to be reinstated, removing some of the challenges that the international contractor recruitment market has seen in the last year. However, given the often-complex compliance and tax legislation in different countries, it is imperative that recruitment businesses and the professionals they place understand and adhere to local regulations – or risk hefty penalties.
To find out more about compliance consulting, contractor management or the other specialist services we offer, contact our 6CATSPRO experts today.