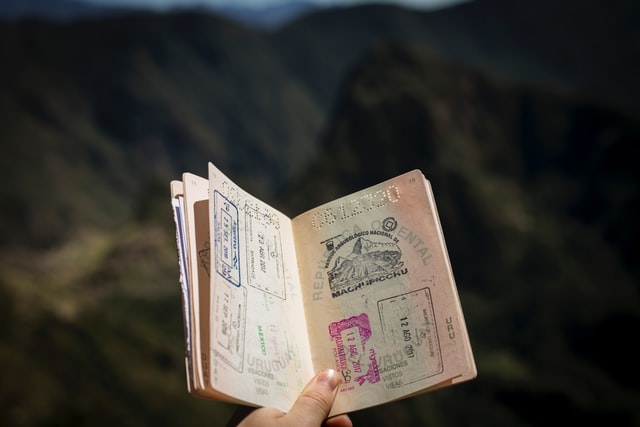 15th September 2020
When it comes to contractor compliance, there's a wealth of information that recruiters need to be aware of. Ensuring your contractors are operating in a legitimate manner should be a top priority in order to protect your business against possible fines and even prosecution.
But the international contractor compliance landscape is complex and wrought with many geographical nuances, so it can often be difficult to stay on top of all of the latest developments that are relevant to your firm. However, as regular readers of our blogs will know, the 6CATSPRO team is keen to share relevant news and updates. This week, we want to cover off a topic that's been in the news of late: Golden visas.
What is a Golden visa?
Schengenvisainfo.com defines a Golden visa as: "citizenship by investment or residency by investment program. It is directed to wealthy foreign nationals who want to acquire residency in a certain country by investing a substantial amount of money or by purchasing a property."
Essentially, if an individual is willing to invest enough money for residency in an EU destination, they can pay for a residence permit for themselves and their immediate family members without the need to follow the usual legal routes. This permit will be renewed indefinitely, so long as the investment continues.
Those with a Golden visa don't have to reside in the country of issue and it grants the holder freedom of movement throughout the entire Schengen Zone – a desirable benefit for non-EU citizens.
The problem with Golden visas
These visas are particularly controversial and there have been numerous calls for better control over the issuing of them. Many EU destinations that grant Golden visas have previously been accused of aiding individuals involved in less than scrupulous behaviour – including money laundering and corruption – gaining access to the Schengen region where it wouldn't be granted in normal circumstances.
The anti-corruption organisation – Transparency International – has been vocal about its concerns regarding these visas, claiming it "provides a gateway to Europe for corrupt people and money laundering." And just last year, European Parliament members called for those EU destinations running these visas to end them in order to prevent tax crimes.
At the time of the announcement, co-rapporteur Christian Democrat Luděk Niedermayer of the group of the European People's Party stated:
"We also dealt with other issues, especially the issue of Golden visas, where the Committee strongly believed that were only very limited, if any, benefits on the side of the Member States that provide this solution. That's why, in our report, we call for Golden visas and similar instruments to be banned and for an increase in transparency and due diligence requirements in the meantime before this will be fulfilled."
Contractor compliance: the latest on Golden visas
Despite on-going calls to end these schemes, though, some countries are still utilising them. In fact, earlier this month, further pressure was put on the EU to clamp down on the use of residence and citizenship-by-investment schemes following an exposé on Cyprus' continued use of Golden visas.
According to the Cyprus Papers – leaked documents obtained by Al Jazeera – the island's government had granted a significant number of citizenships through Golden visas recently. While investigations are on-going as to the validity of the information, it has certainly brought the issue to the fore once again.
The topic has certainly created tension among Member States. In the days following the release of the Cyprus Papers, numerous EU figures publicly voiced their concerns. For example, the Commissioner for Justice, Consumers and Gender Equality, Vera Jourová, said:
"Becoming a citizen of one Member State also means becoming an EU citizen with all its rights, including free movement and access to the internal market. People obtaining an EU nationality must have a genuine connection to the Member State concerned. We want more transparency on how nationality is granted and more cooperation between Member States. There should be no weak link in the EU, where people could shop around for the most lenient scheme."
German MEP, Sven Geingold, was also outraged by the news: "The European Commission should put Cyprus before the European Court of Justice. The passport scheme of Cyprus is a risk to security in Europe. You should earn your passport and your citizenship by integrating in society. And not because you have a lot of money."
Getting contractor compliance right
While the likelihood of your contractors utilising schemes such as Golden visas to gain access to, and freedom of movement across, Europe is low, the on-going concerns and calls to action regarding these residence-by-investment schemes highlights the serious nature of international compliance.
Governments across the EU and further afield have long been clamping down on tax crimes, with increasingly sophisticated tactics being implemented to prevent the facilitation of tax evasion and fraud. And with the global economy feeling the financial strain of the on-going Covid-19 pandemic and extended lockdown periods, authorities are looking to recover funds where they can, including from lost tax revenues.
For those recruitment businesses placing contractors overseas, there are numerous risks from a non-compliant contract workforce – including the possibility of hefty fines and even prosecution. However, tax regulations vary across borders and ensuring you and the contract professionals you work with remain on the right side of the law across a variety of destinations is incredibly complex.
That's where 6CATSPRO can help.
We recognise that some recruitment businesses want to manage some aspects of contractor compliance in-house, need assistance developing compliance processes or need compliance training to be provided to various teams within their businesses. 6CATSPRO has a wealth of knowledge and an ability to provide all of these services.
So, if your staffing company needs support ensuring its contractors are compliant, why not contact the team today to find out more?
And if you don't follow us on LinkedIn today – follow the company page for latest updates from the world of international contractor compliance, or connect with 6CATSPRO Director, Jonathan Clarke, for direct access to one of our leading experts.