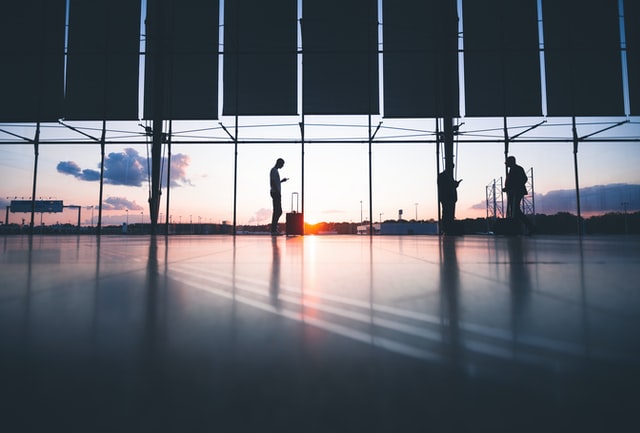 26th August 2020
It's certainly been another month of ups and downs across the globe as Covid-19 continues to impact us all, with travel restrictions and quarantine requirements changing consistently. For recruitment businesses placing contractors overseas, the constantly shifting landscape has certainly created a logistical and compliance nightmare. In order to help keep you informed we've provided a round up of the key developments across the Schengen region that could impact your contractor compliance, as reported by Schengenvisainfo.com.
Covid-19 travel measures
Over the initial summer months, we saw reports of multiple locations easing some of their travel restrictions and reopening borders. However, as a variety of destinations began to report spikes in cases as we headed into August, a number of authorities have once again limited movement:
As of 12th August, Italy's restrictions included a requirement for anyone who has travelled through Croatia, Greece, Malta or Spain to show a negative PRC test that is no less than 72 hours old, or quarantine on arrival until they have the results of a test.
In a similar move, Greece also requires travellers from Malta, Romania, Bulgaria, Belgium, Czech Republic, Netherlands, Spain or Sweden to also present a recent negative test.
Norway's green, yellow and red travel system is constantly adapting and as of the 14th August, all destinations that had been marked as low risk (green) were shifted to moderate (yellow), though this didn't change the need to quarantine which isn't classed as necessary from yellow countries. All red destinations and anyone traveling from outside the EU, however, are still subject to the ten-day quarantine period.
Anyone traveling to France should be aware that a Covid-19 test is required if you are entering the country from any of the following destinations: the US, United Arab Emirates, Bahrein, Panama, South Africa, Kuwait, Qatar, Israel, Brazil, Peru, Serbia, Algeria, Turkey, Madagascar, India and Oman.
Germany's list of 'high-risk' destinations is being adapted regularly and it's advisable to visit the Government's website to confirm the latest. Anyone travelling from those areas that are on the list, though, will be required to have a negative PRC test in the 48 hours prior to arrival, or will need to take one as soon as they enter the country.
Border checks have been reintroduced in Finland with several Schengen and EU countries that had previous been allowed free movement, including Switzerland, Belgium and Austria.
At the time of writing, Switzerland had 46 countries on its list of destinations where travellers would need to quarantine when entering the destination, including Romania and parts of Spain.
A challenge with visas
Of course, for recruiters tapping into the international contracting market, the latest developments across Schengen and beyond have more than just an implication on movement of individuals. In many instances, visa approval processes can be lengthy and travel restrictions can mean that approved visas become outdated. Of course, this will need to be factored in for any future placements and allowances will need to be made to ensure a contractor doesn't miss their start date due to an extended visa approval process or face extra costs due to delayed travel.
However, some jurisdictions are making adjustments in recognition of the changing global situation. As a case in point, Spain and Slovakia announced in early August that they would grant gratis visas to Indian citizens with unused Schengen visas. This move will allow those with an expired visa to apply for a new one without paying the required costs once again.
This news was announced by the Outbound Tour Operators' Association of India (OTOAI), with the association's President, Riaz Munshi, welcoming the move:
"We are pleased with this development and remain hopeful that in times to come more European Embassies will agree to issue Gratis Visa. We understand that it will take some time for outbound travel to pick up from India, but moves such as these will help in building people's confidence for international travel while also offering some relief to their pocket."
It's not just the developments in Schengen impacting compliance
While there's clearly a lot going on in the Schengen region, there are multiple compliance related developments happening worldwide regularly. Prior to the pandemic, international tax was a minefield wrought with multiple risks for recruitment agencies, but the lucrative opportunities make it a highly attractive market to tap into. In a pandemic-hit world, though, compliance is arguably much more complex. With some placements being delivered remotely from an individual's home country, tax determinations are complex with two jurisdictions covered throughout the duration of the contract.
And as more staffing companies set their sights overseas as Covid-19 impacts growth opportunities and business strategies, compliance will truly need to be a top priority. That's why it is absolutely imperative that staffing companies placing contract professionals overseas partner with an expert in global tax legislation to help keep their business, the contractors they work with and end-hirers compliant no matter where in the world work is being delivered.
The 6CATSPRO team has vast experience in the international contractor management sector. We know that international compliance expertise is a niche skill and the option of engaging lawyers and accountants for advice often results in spiralling costs, with no clear picture of what is workable from a commercial compliance perspective.
By working with 6CATSPRO, your recruitment business will have access to a wide portfolio of compliance consulting products that are practical for your bespoke needs. Our extensive list of services includes:
Ad-hoc compliance consulting, including advice on new territories, compliance requirements & legislation and any guidance on any potential issues.
Compliance workshops and training which can have a general compliance focus, be country specific or be bespoke for your business requirements.
Existing contractor compliance risk assessment audit – a high level audit to understand any compliance risk with your recruitment business.
In depth contractor compliance health checks.
A supplier due diligence pack and process, which includes a supplier due diligence document template, process for managing communication as well as reviewing and monitoring compliance.
Supplier compliance questionnaire templates which can be general or country specific depending on your requirements.
Development of in-house compliance processes.
Contract templates and other compliance documentation.
Company formation services across Germany and the Netherlands.
If you're expanding your contract placements overseas or looking to ensure your contractors are compliant, why not contact us today to find out more.