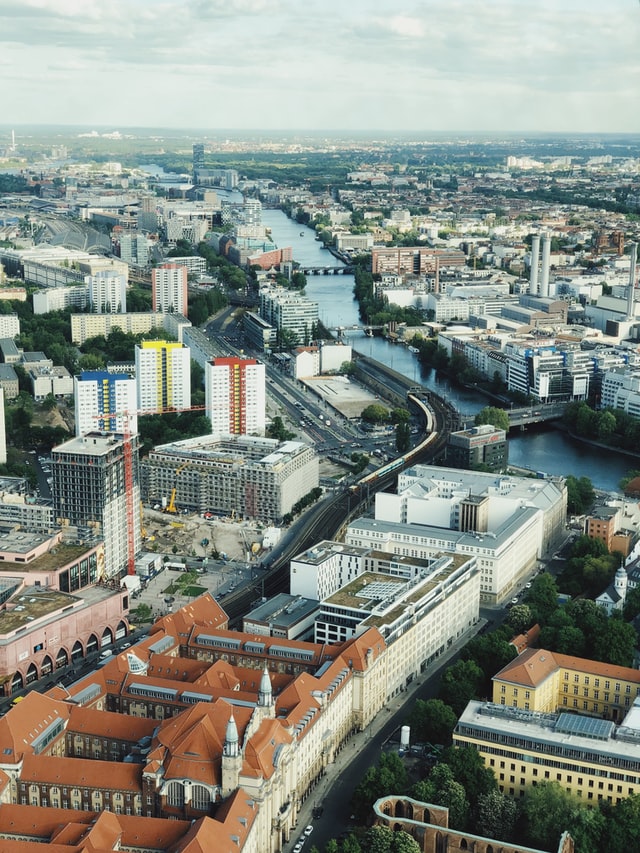 18th November 2020
Not too long ago we outlined our own compliance guidelines for recruiters placing contractors in Germany, where we highlighted just how complex tax regulations are in the country. In fact, we'd argue that it is potentially one of the most complex locations to compliantly engage contractors in, and the penalties for getting this wrong are extensive.
But, contracting opportunities are still active in the country, as a recent report from the Association of Professional Staffing Companies Deutschland (APSCo Deutschland) highlighted.
Contractors still being engaged across Germany
The study – in partnership with Freelance.de – showed that despite the challenges facing the global contracting community, placements in Germany were still being made. Three in five contractors in the country reported that they were still actively engaged in the last week of July 2020. The majority of those not actively engaged at the height of the outbreak in Europe cited Covid-19 closures as the main reason for the drop in work.
As Tremayne Elson, Managing Director of APSCo Deutschland, commented, it is encouraging to see some positivity in light of the turmoil that many independent professionals have faced:
"It's been an incredibly tough year for everyone, but contractors have arguably been one of the hardest hit. With projects being put on hold during lockdowns, freelancers faced a potential strain on finances, but as always, the contracting community in Germany has really demonstrated a great level of resilience. To see so many still actively engaged is a very encouraging sign for the future of contractor recruitment in the country."
Hours and rates being compromised
While the above signs certainly show some encouragement, it does appear that some concessions are having to be made to secure placements. Despite the majority of respondents highlighting that they were still employed at this time, they did indicate a decline in hours and rates instead.
Over half (60%) were recording less time worked while a further 45% were reducing their rates as a result of the pandemic. Despite this, though, many independent professionals indicated that they would prefer to remain self-financing than seek available support. When asked whether they would access government support in a worst-case scenario should their monthly income drop significantly or stop altogether, 62% said they would not consider support under those circumstances. This includes the Kurzarbeit furlough scheme or Kredite & Zuschüsse credits and non-repayable grants.
Concerns around AÜG and non-compliance
However, one particular topic is raising some concerns for those placing contractors in Germany: the AÜG model. The challenge is that labour leasing requirements in the country are heavily regulated and for many contract professionals, undesirable. The AÜG – or employed – model not only has implications for staffing companies or those deploying the individual due to licensing requirements, but many contractors also consider it to limit their options. However, the only other route for contract professionals is a "contract model" which is split into two distinct areas: sole trader Freiberufler or a limited company GmbH.
If we take a look at APSCo Deutschland's data again, we can see that contracting professionals are on the whole less inclined to be engaged through the AÜG model. The data shows that 75% of highly qualified German freelancers who completed this survey would not accept an AÜG role unless it was their last resort. A further 59% would not consider it at all, even if this meant they had no current project.
Interestingly, contractors indicated that they understand that if they were to take on an employed role (under AÜG) they would benefit from legal protection from termination, a social security package offering sick pay, maternity and paternity benefits, paid holidays, and a range of other employee benefits. Yet this package of social support would be preferential for only 8% of those who took part in the survey.
This does unfortunately place recruitment firms in a difficult position. With few individuals willing to be engaged under AÜG, some recruiters can find their business being pressured into non-compliant models. However, we would urge all staffing companies not to fall into this trap. The penalties that non-compliance will expose your company to are extensive and could be financially damaging.
Placing contractors in Germany: compliance is key
While uncertainty is still rife in Germany – and indeed the rest of the world – there are clearly still opportunities for recruitment companies and contractors in the country. However, compliance with local employment and tax regulations is crucial. Authorities remain committed to clamping down on fraudulent behaviour, even in the midst of a pandemic. Ensuring your firm and the contractors it engages with are operating in a compliant manner will prevent your agency from facing substantial fines and potential criminal charges.
But you don't need to tackle this alone. The 6CATSPRO team has a wealth of experience providing compliance guidance and training – contact them today to find out how they can help your business.