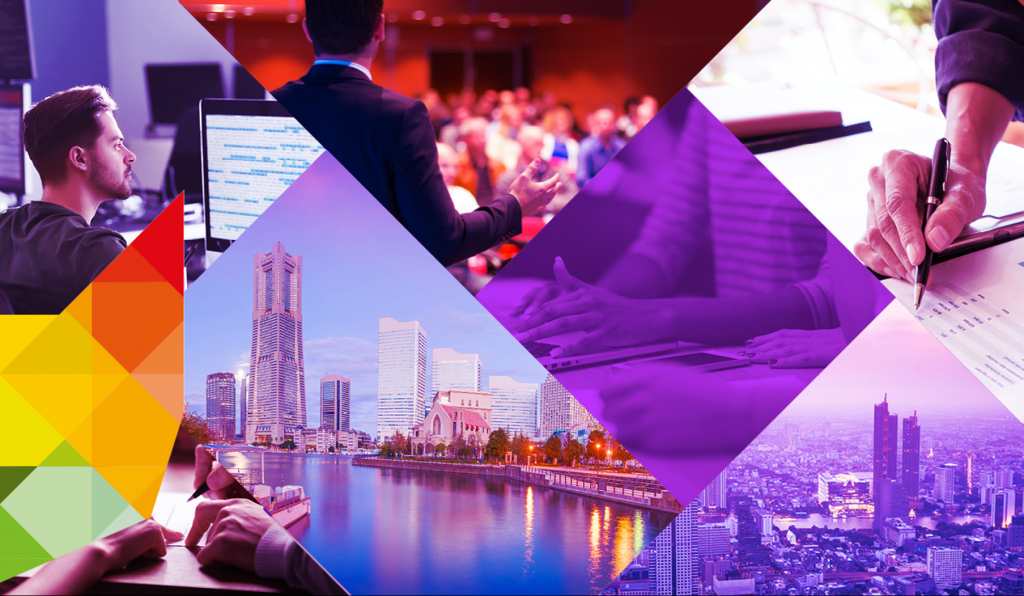 13th July 2020
We'd like to say a big hello and welcome to those who are new to 6CATSPRO, the consulting arm of 6CATS International. For the readers that are unfamiliar with what we do, we're a specialist compliance consulting partner for the international recruitment sector. We're committed to protecting recruitment firms that engage with contractors from the dangers of non-compliance. The contracting landscape can certainly be complex at times, particularly in this current climate, however, it's a hugely lucrative market for staffing companies.
That's why in August 2018, we launched 6CATSPRO. Over the years, we've developed a skilled team of experts that truly understand contractor compliance around the world inside out. We have a wealth of knowledge and experience in this area and we'd like to share this with recruitment firms that are interested in expanding their contractor base overseas.
We understand every recruitment business is different and as such will require bespoke support. Whether you want to manage contractor compliance in-house and need support with auditing existing compliance processes or developing new ones, our team can provide tailored programmes that suit your business needs.  Our experts are also on hand for any training requirements that your team may need, equipping your firm with the tools it needs to remain compliant as it expands into international markets.
Training
For growing businesses, having the in-house resourcing to handle international contractor compliance is certainly a route that many take. However, we know first-hand that this is incredibly complex and requires on-going training and development, particularly given the sheer pace of change in overseas tax compliance. So, while you may have a team that's fluent in the legislative considerations in one country, it doesn't mean you have trained individuals to support international contractor compliance. And, perhaps more crucially, the expertise that your business may have developed in-house won't be relevant forever. The 6CATSPRO team has the knowledge of global markets that allows us to provide up-to-date training for your in-house team that is completely tailored to your company, its growth plans and existing resources.  Through in-depth sessions, which can be delivered in person, remotely or interactively, we'll teach your compliance and legal teams everything they need to know, focussing on developing their existing skills and addressing areas for improvement too.
With the right training, you'll be able to ensure that this knowledge is retained within your business, allowing your firm to stand out from competition. To help share the insight from these sessions with others in the company, all workshops are documented, and you'll have access to what has been covered through the client portal.
Of course, 6CATSPRO ensures that all material is relevant to your business, delivered in line with your company culture and is always topical. We work specifically with recruitment firms, and therefore have a deep understanding of what truly matters to hiring agencies.
Contract Management
The importance of ensuring that contracts throughout the contractual chain are accurate and fit for purpose should not be underestimated. Failure to get this right can lead to severe complications and enhance the risk of liabilities. Unfortunately, we've seen a number of firms simply recycle their local terms of business in their home country, failing to capture key local legislative requirements of the country where the contractor will be placed.
6CATSPRO can help you avoid disruption in the future by supporting you with reviewing engagement contracts and templates to ensure they are appropriate. It's crucial to remember that you can't take a one-size-fits-all approach to compliance and to also keep in mind that contracts will vary depending on specific conditions and the nature of the engagement.
We can guarantee that you use best practice compliance for your contractors no matter where in the world you operate. And for those businesses looking to expand into other markets – particularly in light of Covid-19 that has certainly led to more recruitment agencies tapping into global resources beyond their normal experience – we can help you review client terms if you're unfamiliar with the landscape.
Strategy
If your firm is looking to expand its global presence on a long-term basis, 6CATSPRO can assist you with integration of overseas entities. That means we can help you with your internal compliance strategy, providing you with hands-on experience which will reveal insight into the true nature of working in certain markets and also calculate the Risk vs Rewards ratio for you.
The 6CATSPRO strategy service enables you to absorb our insight and learn from our lessons rather than having to take the risks yourself. From our Criminal Finances Act workshops to 'what we've learnt' strategy sessions, we can help your staffing company develop the foundations of international growth plans that set you on the best possible path as we emerge from a global pandemic and beyond.
Risk Management
The final of our four pillars is our risk management service. Through our Contractor Audit service, we can give you a better understanding of any potential hazards in your firm by reviewing the compliance status of the contractors you manage.
We're happy to get your compliance team involved in this process, so they can have a better understanding of what is a potential risk and how to avoid them. This knowledge can then be shared with others in your company.
Our retained services
Of course, given the on-going uncertainty facing the world of international contractor compliance, recruitment businesses can also access our retained services where you can have access to all of the above and much more.
Through our retained services, we can help you continuously cut costs by eliminating the expenses and time needed to recruit an international contractor compliance specialist. Instead, we can help you on an ad hoc basis, or manage certain parts of the process, allowing your firm to access a full team of qualified experts overnight and for a fraction of the cost. We can even train certain member of your team and teach them what we know, essentially providing you with a future-fit compliance solution.
Why international contractor compliance is more important than ever
With the coronavirus pandemic continuously changing the global employment landscape and speeding up developments in international tax laws, it's now more crucial than ever that recruitment firms get international contractor compliance right. Talking about this, Jon Clarke who heads up the 6CATSPRO team says: "We all know that Covid-19 has completely changed the business landscape, and one thing that we've noticed here at 6CATSPRO is a number of recruitment firms recently tapping into international opportunities as they find that that opportunities in the UK are becoming increasingly limited in what was an already overly saturated recruitment market. And for those already tapping into the global contractor market, the closure of borders has meant that many have had to look to local resources to meet client demands – opening up a whole new compliance challenge."
"While international contractor placements are certainly lucrative, they do also come with higher risks. Regardless of the on-going complexities surrounding the pandemic, authorities worldwide are still clamping down on compliance. For example, the likes of the Criminal Finances Act 2017 (CFA) is very much still in place, which means that any recruitment agency engaging with a contractor is at risk of potentially criminal charges if they, even unwittingly, facilitate tax evasion."
"International contractor compliance management is a niche skill and investing in internal resources in this area on a long-term basis can be expensive. However, by outsourcing to a compliance company like 6CATSPRO, you'll be able to streamline costs, budget effectively and still access the expertise needed."
To find out more about 6CATSPRO services, get in touch with the team today.